Government Sites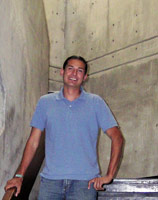 This site includes sections that lead to the Assistant Secretary – Indian Affairs Office, Hot Issues (including a link to the Tribal Trust Funds – Update), Management & Administration, Tribal Services, and a section on Trust Responsibility
Indian Land Cessions in the United States
U.S. Serial Set Number 4015 contains the second part of the two-part Eighteenth Annual Report of The Bureau of American Ethnology to the Secretary of the Smithsonian Institution, 1896-1897. Part one, printed in U.S. Serial Set Number 4014, will be available at a later time. Part two of the report features 67 maps and two tables compiled by Charles C. Royce, with an introductory essay by Cyrus Thomas.
The tables are entitled:
Schedule of Treaties and Acts of Congress Authorizing
Allotments of Lands in Severalty
Schedule of Indian Land Cessions
The Schedule of Indian Land Cessions contains detailed information about the cessation of Indian tribes from the organization of the U.S. government through 1894. Tables and essays are available in both searchable text and page images and maps are available in images.