About Indian Law Resources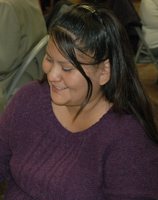 This resources page provides links to many established Indian law organizations and institutions, as well as links to various on-line Indian law research materials.
American Indian Law Center, Inc.
The American Indian Law Center, Inc. (AILC) is the oldest existing Indian-controlled and operated legal and public policy organization in the country. AILC offers a pre-law program to Native American students through its Pre-Law Summer Institute for American Indians and Alaska Natives (PLSI). AILC's Southwest Intertribal Court of Appeals serves as a tribal appellate court and provides member tribes with research, training and technical assistance. AILC and the UNM Indian Law Program collaborate on projects, teaching and training.
American Indian Graduate Center, Inc.
The American Indian Graduate Center, Inc., administers all of the postgraduate education funding for the federal Bureau of Indian Affairs. An application form and all eligibility requirements can be found at this website. It's important to apply early for BIA assistance.
The University of New Mexico Native American Studies
Native American Studies is an interdisciplinary academic department within the University College at UNM. It is committed to Native academic scholarship and research excellence to educate and inform all students about the Native experience and the rich cultural heritage of sovereign Native peoples of the United States.
Indian Law Links
Following are a number of links compiled by the staff of the Indian Law Program.
UNM Indian Law Collections
The UNM Law Library maintains a substantial Indian law collection.
New Mexico Native American Websites