Living Here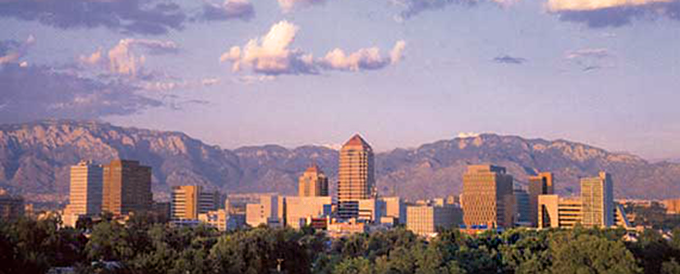 Living in Albuquerque
The University of New Mexico School of Law is situated in Albuquerque, New Mexico, a dynamic metropolitan city with a unique multicultural heritage set against a backdrop of spectacular mountains and southwestern cultures.
The city is a mile high. Over 300 days of sunshine each year are perfect for hiking in the Sandia Mountains, biking along Rio Grande, or just strolling through the plazas of Albuquerque, Taos or Santa Fe.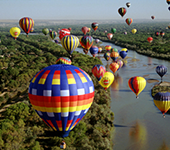 In the first week of October, hundreds of brightly colored hot-air balloons fill the sky and thousands of people flock to ABQ to experience the International Balloon Fiesta.
Downtown Albuquerque, the economic, social and cultural center of New Mexico, is home to many of the city's law firms, contemporary art, shopping, and gourmet dining.
There are more than 270 art galleries in Albuquerque. Not enough? Santa Fe is just 60 miles away. Enjoy foreign and independent films at local art cinemas.
The tree-covered bosque along the Rio Grande River offers miles of hiking and biking trails.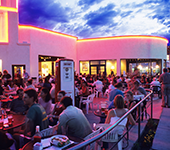 Nob Hill is nearby, with popular restaurants, eclectic specialty shops, vintage boutiques, and thriving nightlife.
Old Town features charming streets and courtyards just waiting to be discovered. Historic neon signs still glow on Route 66 through Albuquerque.
The Colorado Rockies' Triple-A Isotopes play minor league baseball just off campus, where they share a home with the New Mexico United, a USL Championship League soccer team.
Living in New Mexico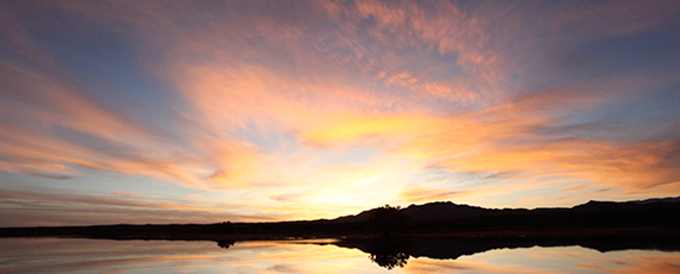 New Mexico is a land like no other. Shaped by volcanic fire, desert wind, and monsoon rain, it is aptly named The Land of Enchantment. The beautiful land of New Mexico is enhanced by its people, their culture, and their history. The rich and fascinating cultural landscape of New Mexico is a combination of many cultures -- Spanish, Mexican, African American, Native American, Anglo, and Asian.
This unique cultural situation makes New Mexico a mecca for museums and galleries, as well as artists, writers, poets, filmmakers, and musicians.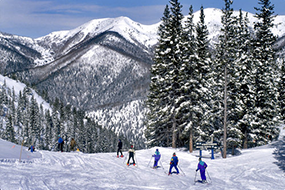 Skiing in New Mexico is an experience to remember. You'll find world-class runs at Sandia, Santa Fe, Taos, Red River and more. And snowboarders are welcome.
Outdoor adventures abound. Raft the river (2 hours away), explore White Sands (3 hours) or go deep underground in Carlsbad Caverns (5 hours). Ride the Sandia Peak Tramway – the longest in the world.