Housing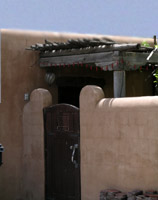 The majority of law students live off-campus; most rent homes or apartments close to the law school. The SBA maintains a bulletin board of opportunities to share a house or apartment.
On Campus Student Housing Facilities
UNM Residence Housing provides information about campus housing, rates, family housing, eligibility and campus amenities.
Off-Campus Housing
UNM Off-Campus Housing provides a rental search database, classifieds, and apartment guides.