Tribal Court Personnel Benefit from Unique Training Program
March 24, 2011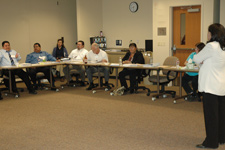 Tribal court judges, prosecutors, clerks and administrators from across the United States were the beneficiaries of separate training sessions in Albuquerque this spring. Judges were the focus of the first session, which took place in mid-March. More sessions took place later that month and in April.
The programs were developed in consultation with an advisory board consisting of tribal court judges, prosecutors, clerks, practicing attorneys and others who provided their expertise and hands-on perspective on the unique issues facing tribal courts.
"There is a growing need for this type of training, especially as the Tribal Law and Order Act of 2010 will be implemented in the coming months and years," said Dean Kevin Washburn.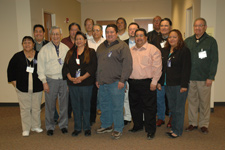 The trainings were the result of a unique collaboration among the University of New Mexico School of Law's Southwest Indian Law Clinic (SILC), Institute of Public Law (IPL), the independent American Indian Law Center (AILC) and the Office of Justice Services, Bureau of Indian Affairs.
The trainings were presented at no cost to the participants and were taught by UNM School of Law faculty and experienced tribal judges, practitioners, clerks and administrators.