January
Recent News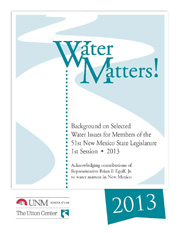 Utton Center Releases Water Matters! 2012
January 27, 2012
The 2012 edition of Water Matters!, a guide to New Mexico's water issues published annually by the Utton Transboundary Resources Center, has been distributed to New Mexico legislators.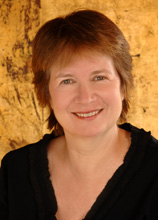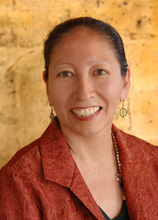 Indian Law Program Continues to Break New Ground
January 1, 2012
The University of New Mexico's Indian Law Program has been renamed the Law and Indigenous Peoples Program and Professor Christine Zuni Cruz (`82) has been appointed director of the program.