March
Recent News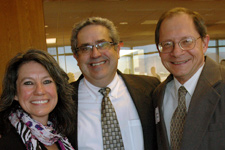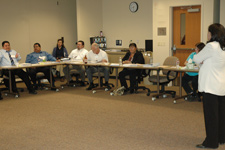 Tribal Court Personnel Benefit from Unique Training Program
March 24, 2011
Tribal court judges, prosecutors, clerks and administrators from across the United States were the beneficiaries of separate training sessions in Albuquerque this spring. Judges were the focus of the first session, which took place in mid-March. More sessions took place later that month and in April.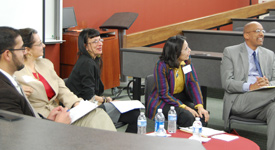 Tribal Law Journal Honors Professor Christine Zuni Cruz
March 22, 2011
Professor Christine Zuni Cruz (`83) was the focus of a March 10 symposium organized by the Tribal Law Journal. Cultivating Native Intellect and Philosophy: A Community Symposium Recognizing and Discussing the Contributions of Christine Zuni Cruz was the title of the symposium at the University of New Mexico School of Law.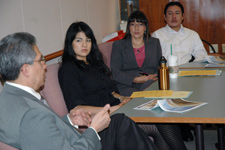 LAP Students Spend Day at the Legislature
March 21, 2011
The legislative process became real for law students when they traveled to Santa Fe in early March to spend a day at the Roundhouse during the Legislature.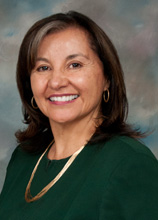 Professor Sergio Pareja Featured in National Jurist Magazine
March 21, 2011
Professor Sergio Pareja was included in a Bucket List presented in National Jurist's March 2011 issue. He was one of 22 professors and one dean chosen from across the country for the magazine's list of most interesting law professors.

Professor Baum Presents Paper at Property Law Meeting
March 4, 2011
Professor Marsha Baum presented a paper titled, "Property Status and Treatment of Animals: Impact of Law on Non-human Animals in U.S. Society," at the Association for Law, Property and Society's annual meeting in early March.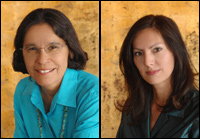 UNM Law Professors Present at National Conference
March 1, 2011
University of New Mexico School of Law professors Gloria Valencia-Weber and Barbara Creel (`90) made separate presentations at Thomas Jefferson School of Law's 10th Anniversary Women and the Law Conference in mid-February.