Dean Washburn, Jeff Kendall (`12) Present Natural Gas Report
December 6, 2011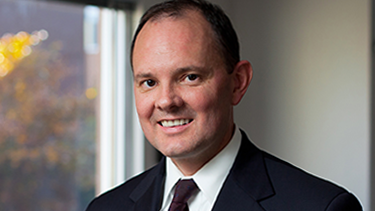 Dean Kevin Washburn and Jeff Kendall (`12) participated in a Nov. 28 hearing before the interim Committee on Science and Technology of the New Mexico Legislature on the use of natural gas as a transportation fuel. Their presentation was the result of a request by lawmakers in House Memorial 41 from the 2011 Legislature.
Researchers from the UNM School of Law and New Mexico State University worked together during the past eight months and compiled their findings into a single report. Washburn and Kendall looked at the legal issues, while Kevin Boberg, with the Arrowhead Center at New Mexico State University, looked at the logistical and technical issues.
Kendall, who provided much of the verbal testimony, said their research found no legal obstacles to using compressed natural gas as a transportation fuel. Indeed, they found that an adequate legal infrastructure already exists to address legal issues that might arise.