Judge and UNM Law Graduate Gerard W. Thomson Remembered
January 30, 2015 - Tamara Williams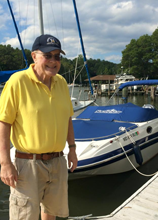 Gerard W. Thomson ('73), who along with his family helped establish a lecture and symposium honoring the late U.S. Senator Dennis Chavez, died peacefully on January 9, 2015, at the George Washington University Hospital in Washington, D.C.
Thomson and his wife, Gloria Tristani (`90), helped lead the effort to establish the U.S. Senator Dennis Chavez Endowed Lectureship/Symposium on Law and Civil Rights, which provides the law school an opportunity to introduce Sen. Chavez and important civil rights issues to the law school, its students and the broader Albuquerque community. The Chavez Lecture was established by a generous donation by the family of Dennis Chavez; Tristani is Sen. Chavez's granddaughter.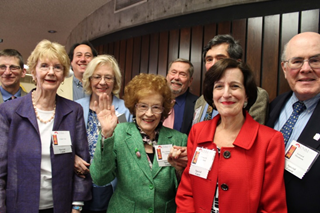 After receiving his J.D., Thomson practiced with Adams and Foley Law Firm in Albuquerque. He was elected Probate Judge for Bernalillo County and served 1 1/2 terms, when he was appointed to sit on the District Court bench in July 1983. He served as the Presiding Civil Court Judge from 1994 until his retirement in 1997.
In addition to his professional work, Thomson served on many boards and charities. Most notably, he worked with the Arthritis Foundation, where he was national vice-chairman from 1983-85.
After his retirement from the bench, Gerard moved to the Washington, D.C. area when President Bill Clinton appointed his wife Gloria Tristani to the FCC. He enjoyed the brief period when he was a stay-at-home dad. He went on to work for the USDA and later for the EEOC until his death.