UNM School of Law Professor Barbara Creel discusses sentencing disparities on Native America Calling
July 8, 2015 - Tamara Williams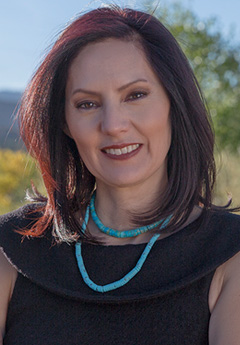 Southwest Indian Law Clinic Director Professor Barbara Creel was invited to share her expertise in Indian Country criminal defense on NPR's Native America Calling on June 4, 2015.
"Sentencing Disparities in Native America" is the first installment of a four part series on prison issues in Native America. Creel and Heather Dawn Thompson, a former Assistant United States Attorney, discussed the disparities Native Americans face in federal sentencing with Tara Gatewood, host and producer of Native America Calling.
The program was spurred by the article in The Wall Street Journal titled, "Federal Panel Reviewing Native American Sentencing" which related Sentencing commission data that identified sentencing disparities in federal sentencing.
Gatewood invited listeners to call in and asked how the issue impacts them or their community, and what is needed to create a more equitable sentencing system for Native Americans.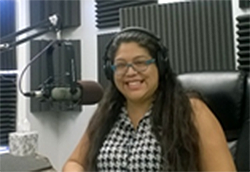 Creel, a former Assistant Federal Defender, was asked to participate as a an appointed member of the United States Sentencing Commission Tribal Issues Advisory Group, which was chartered to review and report on the issues around federal sentencing in Indian Country.
Creel is the co-chair of the subcommittee examining Tribal Court Convictions and Criminal History under the Federal Sentencing Guidelines.
Her scholarship has been focused on tribal court convictions and the right to counsel, and civil rights. In her current research she will examine issues related to special domestic violence jurisdiction over non-Natives in tribal courts, and federal habeas corpus review of tribal court convictions.