Prof. Josh Kastenberg quoted in Washington Post
September 19, 2016 - Tamara Williams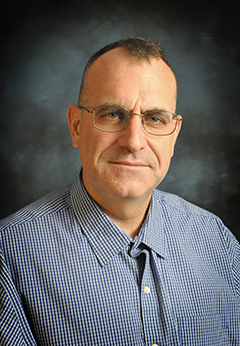 Prior to joining the UNM Law School faculty this September, Professor Joshua Kastenberg had a 20-year career as a lawyer and judge in the U.S. Air Force. He was asked to comment on draft policies in 1968-1969 for the Washington Post Fact-Checker article, Hillary Clinton's story of a Vietnam era confrontation over law school admissions, published on Sept. 14.
Reporter Glenn Kessler writes:
Joshua E. Kastenberg, a law professor at the University of New Mexico and former military judge who has closely studied draft policies, said there was still a lot of flexibility in the system, given the independence of local draft boards, so in effect "a de facto deferment" remained in place, especially if someone was white and upper middle class. Hardship deferments were still given out, especially for graduate students.
"The Army's demographics based off conscription were still vastly weighted to non-college students and there remained a de facto deferment in place for graduate students," he said. 'Graduate school still acted as a shield. It was very clear that after 1968 graduate students still had significantly less chance of being called up."
"Kastenberg said that given the uncertainty at the time, the statement reported by Clinton is plausible. "I could easily see male students were under the impression that women would deny opportunities" to avoid military service, he said. "It is very clear that graduate students after 1968 had significantly less chance of being called up" than high school graduates who did not go to college and were in the work force."
Kastenberg's knowledge and expertise was noted by the ABA Journal as well. In Did Hillary Clinton fudge a detail in her LSAT recollection? published on Sept. 19, writer Debra Cassens Weiss says, "Some critics are raising questions about Hillary Clinton's recollection of a negative experience before she took the Law School Admission Test." Weiss summarizes the Washington Post article, refers to Kastenberg and includes his comments to the Post in her article.