Small student body. Big advantages. Real Perk: Non-traditional students bring career experiences to the classroom.
February 23, 2017 - Tamara Williams
Many students at the UNM School of Law don't pursue law school immediately following their undergraduate or graduate degree. For non-traditional students, the path to law school is often through another career.
Non-traditional students bring perspectives and insights from their careers to the classroom. Most have strong time-management skills, maturity, and a drive to succeed. Some are master jugglers, balancing the additional responsibilities, challenges and joys of having a family.
In this series of articles, Nelle Bauer, Lisa Giandomenico, Abbey Ibrahim, Marion Maillard, Deian McBryde, James "Scott" Stevens and Scott Woody share their stories about why they chose law school, their experiences at UNM, and offer advice for other non-traditional students.
Deian McBryde (Class of 2018) starts the series, below.
Deian McBryde: Law school is a continuation of helping people and managing teams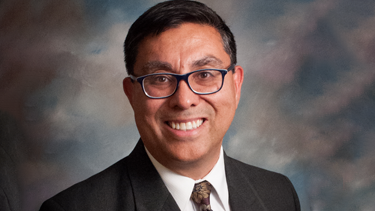 Deian McBryde (Class of 2018) is pursuing law school after a long career of helping people and managing teams.
Why did you decide to pursue law school?
My life has been about helping people connect, develop, and have great experiences. I wanted to be part of a profession where I could work on creative solutions with clients and decided that a J.D. would add some awesome "arrows to the quiver."
I didn't always plan to become an attorney, but a month before the LSAT, a friend took me to dinner and told me, very seriously, "You NEED to go to law school."  I'm glad I decided to believe him.
This is the first time I've been without a job for many years!  My career includes working for Apple Inc. where I supervised local adult and youth education programs. I've also worked as an organizational change consultant, owned a yoga school, led transformation-based trainings for businesses, managed an international arts celebration, and owned an events and marketing company.  Many twists and turns, but the road has always included connecting people and encouraging innovation. I see law school as a continuation of this path. I'm interested in facilitating solutions and genuinely want to help make life better for my clients.
How have you used your skills from your previous careers at the UNM School of Law?
I've been honored to chair the Student Mentoring Program at the School of Law. I incorporated my adult learning and team development training to reimagine the program from 1:1 mentoring to small groups led by student peers. The program now has around 40 committed student mentors, who work with 3-5 first-year students each. Together, the team has improved the quality of mentoring for our incoming class and created opportunities for second- and third-year students to develop new team-building stories of their own. 
Next Fall, I hope to lay the groundwork for an "Estate Planning for Law Students" clinic to help students with basic wills and powers-of-attorney.  That's not something that might have seemed important in my 20s but I see the value now, and that perspective can help others.
Although I'm older than most of my cohort, that hasn't stopped me from being very involved and making great relationships.  I truly believe in creating partnerships, building teams, and crafting the best experience possible for as many people as possible on the way to reaching a goal.
Any advice for non-traditional students?
Don't forget what made you special before you got here.
Dive in! Have an experience, not an experiment.
Incorporate what you've done BEFORE into what you're doing NOW and what you'll do NEXT.
Don't forget the people who helped you get here. You'll make many new friends in law school, but remember to take care of your existing relationships.
Laugh whenever you can, say "yes" more than you say "no," and believe in the value of your voice.