Professor Leo Romero to serve on Honorary Committee for CLEO's 50th Anniversary
December 8, 2017 - Tamara Williams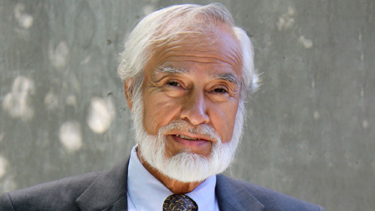 Former Dean and Professor Emeritus Leo M. Romero is serving on the Honorary Committee for the 50th anniversary celebration of the Council on Legal Education Opportunity (CLEO) Inc., a national organization dedicated to increasing the number of minority students.
Romero served as Director of three CLEO Pre-Law Institutes at UNM and later served on the CLEO Council, including two years as Vice President of the Council.
In addition to Romero, the 50th Anniversary Honorary Committee includes:
The Honorable Nanette Diaz Barragán, U.S. House of Representatives
Clarrisa Cerda, Pindrop Security, Inc.
Paulette Dodson, Petsmart, Inc./Petsmart Charities
Victor McTeer, Civil Rights Attorney
Karen Roberts, Wal-Mart Stores, Inc
Frank E.A. Sander, Harvard Law School
Bryan Stevenson, Equal Justice Initiative
Paul Tagliabue, National Football League
Kellye Y. Testy, Law School Admission Council
Cleophus Thomas, Jr., Attorney-at-Law
Simone Wu, Choice Hotels International, Inc.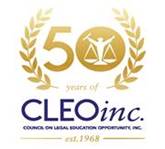 The theme for the 50th Anniversary is "The CLEO EDGE: 50 Years of Championing Education, Diversity and Greater Equality in the Legal Profession." To help commemorate this historic occasion, the organization will host four distinct celebrations during the 2018 calendar year, including three regional receptions in the cities of Houston, San Francisco, and New York, and a culminating gala in Washington, DC, on November 15, 2018.