Advocacy Takes No Break
March 23, 2020 - Sal Guardiola II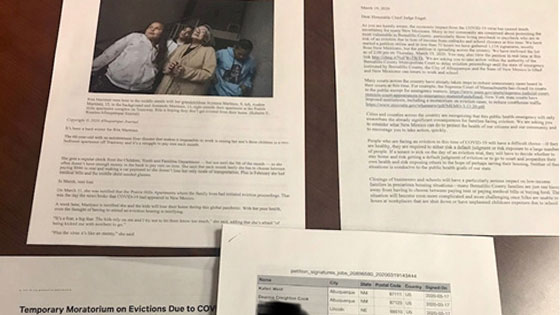 (UPDATE: The day after this article was published, the New Mexico Supreme Court "ordered a temporary moratorium on evictions for inability to pay rent during the COVID-19 public health emergency." Read more here.)
This past spring break was unlike any other at the UNM School of Law as students left campus uncertain as to when they would return due to COVID-19. Just after midnight on the morning of Wednesday, March 18, Governor Michelle Lujan Grisham sent an email to the people of New Mexico with instruction regarding the virus. "[T]he bottom line is this," she wrote, "stay home."
 At UNM Law, the Media Services and IT departments have risen to the occasion in seeking, creating, and implementing options for distance learning and remote work. For members of the UNM Law community, this made it easier to heed the call of Governor Lujan Grisham and stay home. 
 Meanwhile, other New Mexicans were fighting to stay home as eviction proceedings continued in the courts. This moved three UNM Law students to immediate action: Denali Wilson, 2019 Equal Justice Works Regional Public Interest Award recipient; Kateri West, Child & Family Justice Advocate; and Deanna Creighton Cook, Master of Studies in Law student who sits on the Child & Family Justice Initiative Committee.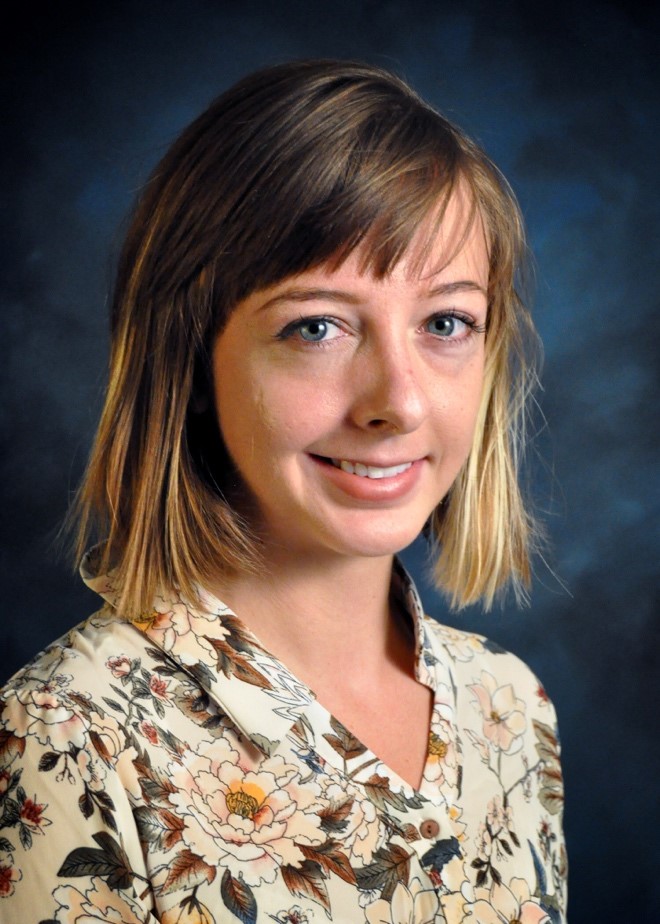 In an email, Creighton Cook wrote of the detrimental effect continued eviction proceedings would have on vulnerable children and families and on the community at large:
 People who are facing an eviction in this time of COVID-19 will have a difficult choice—if they are healthy, they are required to either risk a default judgment or risk exposure to a large number of people. If a tenant is sick on the day of an eviction trial, they will have to decide whether to stay home and risk getting a default judgment of eviction or to go to court and jeopardize their own health and risk exposing others in the hope of perhaps saving their housing. Neither of these situations is conducive to the public health goals of our County.
 Closings of businesses and schools will have a particularly serious impact on low-income families in precarious housing situations—many of the folks we serve are just one hiccup away from having to choose between paying rent or paying medical bills. The situation will become even more complicated and more challenging once folks are unable to get hours at workplaces that are shut down or have unplanned childcare expenses due to the APS closure. All indications are that we should expect to see more County residents than ever facing eviction.
 An order of eviction has a host of long-term legal consequences, but families are not actually evicted until the Sheriff comes to execute a Writ of Restitution—the Court order that allows the Sheriff to evict the tenant and restore possession to the landlord. If, as the Miami Police Department has done, the Bernalillo County Sheriff's Office halted enforcement, it would give some measure of relief to families and individuals in our County.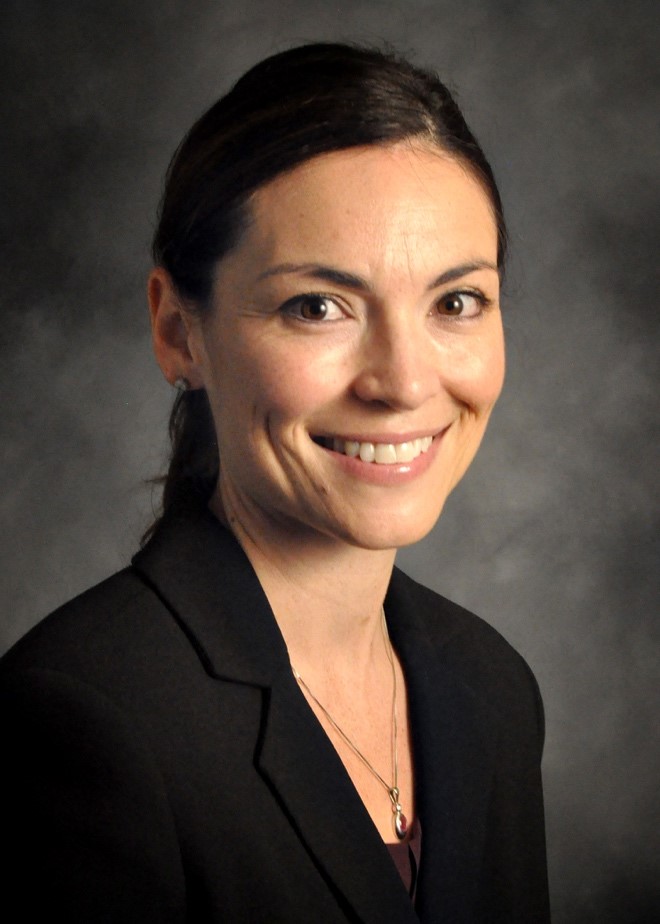 ​Any relief for tenants in this moment, such as an eviction moratorium, would be likely to relieve the burden on our already over-extended health system and would give some breathing room to our most vulnerable residents during this unprecedented moment.
Soon after different parts of the country began encouraging people to stay home, Wilson began writing letters to her landlord asking that they stop evicting tenants. Then, West and Creighton Cook created an online petition that they sent to Governor Michelle Lujan Grisham, Chief Justice Judith Nakamura, Chief Judge Sandra Engel, County Manager Julie Morgas Baca, and Albuquerque Mayor Tim Keller. Since the petition's publication on Tuesday, March 17, nearly 1,500 people signed in support. View the petition here.
 This type of advocacy is near and dear to the hearts of numerous members of the UNM Law community.  Riley Masse ('17), a recipient of the Corinne Wolfe Fellowship for Transformative Advocacy, has focused much of her practice of law to securing housing for vulnerable children and families.  Since joining New Mexico Legal Aid, she has served countless vulnerable New Mexicans facing landlord-tenant issues by providing answers to questions and direct legal representation. West said, "We've been inspired by the amazing work that CFJ Fellow Riley Masse does everyday on the ground with NM Legal Aid. Though she cannot act in her role with Legal Aid, she inspired us students to do what we can to raise our voices for the most vulnerable in our community."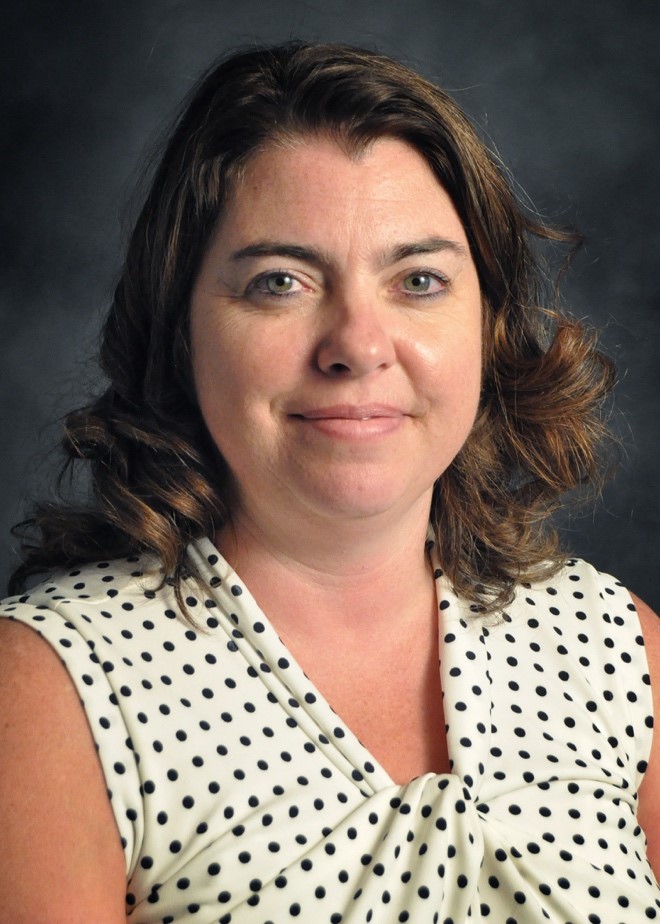 To learn more about the Child & Family Justice Initiative and find out how you can support UNM Law students like Wilson, West, and Creighton Cook, visit our website here.
The collective effort yielded a happy ending for all who took part in this advocacy and especially those facing eviction. Bernalillo County announced on Friday, March 20 that "Bernalillo County Housing Will Not Evict Resident For Late Rent Payments." The City of Albuquerque also halted evictions for any city-owned housing. While Wilson, West, and Creighton Cook took the lead in achieving this successful outcome, they were not alone. Creighton Cook noted, "[We] also had tremendous support from Professors Elizabeth Elia and Serge Martinez in our work, along with the entire law school community and we are deeply grateful for that."
When asked for her thoughts on the result, West said, "Good news! Thanks be to God."