Three Students Receive Stipends for Summer Work
April 10, 2020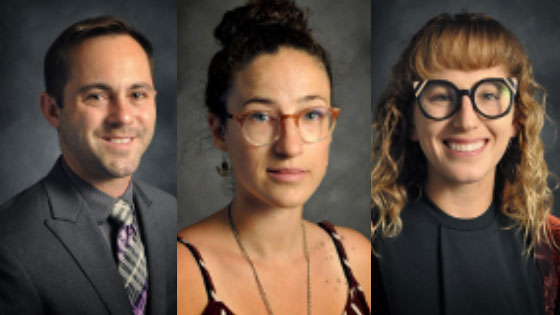 UNM's Natural Resources and Environmental Law Program (NREL) has awarded stipends to three students who will work this summer in otherwise-unpaid positions for state or federal agencies.  The students and their summer 2020 employers are:
Daniel Jaynes, for a full-time position with the U.S. Department of Agriculture (USDA) General Counsel's Office
Dharma Khalsa, for a half-time position with the USDA General Counsel's Office
Athena Shapiro, for a full-time position with the New Mexico Environment Department General Counsel's Office
The NREL Program makes these awards through a competitive application process, supporting students who will do summer work with a nonprofit group or government agency in the field of natural resources and environmental law.  This is the first year that all of the stipend recipients will work for government agencies.
"We are pleased to provide this support to Daniel, Dharma and Athena, who will get great experience doing important work this summer," said NREL Program Chair Reed Benson.