UNM Law alumna makes history, selected as interior secretary designate
December 17, 2020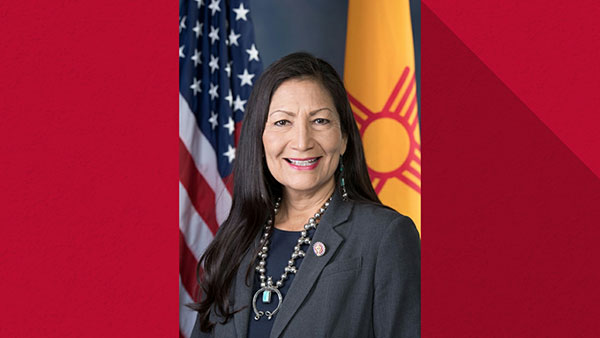 In a historic move, U.S. President-elect Joe Biden selected New Mexico Congresswoman, and UNM alumna, Deb Haaland to serve as the first Native American interior secretary.
Haaland isn't a stranger to shattering glass ceilings. The democratic representative was one of the first two Native American women elected to the House of Representatives in 2019.
"UNM could not be more proud of Deb Haaland, both for her service to New Mexico as our representative in the U.S. House, and now in her upcoming service to the nation as Secretary of the Interior designate. Representative Haaland displayed grit and determination in pursuing her bachelor's and J.D. at UNM, and I'm excited to see that determination deployed in service to all the diverse communities of our nation," said James Holloway, UNM Provost and Executive Vice President for Academic Affairs.
Read more at UNM Newsroom.