Professor Denise Fort Addresses Climate Change at Conference
September 1, 2010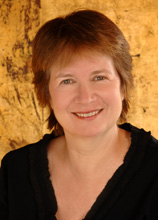 Professor Denise Fort presented a paper titled, "The U.S. Failure to Control Greenhouse Gas Emissions", at the Second Global Conference on Environmental Governance and Democracy in mid-September at Yale University.
The weekend conference focused on the theme of strengthening institutions to address climate change and advance a green economy. Presentations examined the role of institutional structures and decision-making procedures regarding low carbon and climate resilient development, and covered other topics, including governance of climate change science, financing and forestry.
"I was excited to be invited to participate in this conference because I think that understanding governance and democratic institutions holds the key to the next steps to address global warming," said Fort.
The conference was co-sponsored by the United Nations Institute for Training and Research and the Yale Center for Environmental Law and Policy. Participation was by invitation and participants came from universities around the world.