Professor Denise Fort Talks Water at Idaho, Arizona Events
April 25, 2011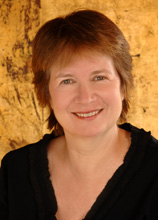 Professor Denise Fort presented a talk titled, "Groundwater in the West" at a symposium at the University of Idaho School of Law. The April 15 symposium titled, One Source: Evolution of the Policies Surrounding Ground and Surface Water Management in the West, was presented by the Idaho Law Review.
The symposium facilitated a discussion about the challenges facing the West with regard to the evolution of the general understanding of the intertwinement of law and science in conjunctive management. The goal was for members of the legal and scientific communities throughout the West to speak to their state's unique perspectives on conjunctive management.
Summer McKean (`11) provided such excellent research on the presentation that Fort included her as co-author of the paper she presented.
"I was really impressed with Summer's research on groundwater use, and I look forward to watching her legal career develop after she graduates in May," said Fort.
In February, Fort was invited to speak at the University of Arizona James E. Rogers College of Law. She discussed irrigated agriculture in desert states at an Economics, Law, Environmental and Governance Workshop. Sharon Wirth (`12) assisted with preparing Fort's presentation. "Sharon Wirth is an outstanding researcher with a deep background in environmental sciences," she said. 
During her visit, Fort also met with water law faculty, the director of the university's Water Resources Research Center and representatives at the Udall Center for Public Policy.
"Arizona is very much a near relative of New Mexico in its water challenges," she said.