UNM School of Law Alumni Connect in Washington, D.C.
July 15, 2011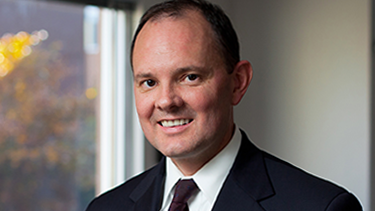 More than 70 alumni, friends and faculty gathered in mid-June at the Washington, D.C., home of Sen. Jeff and Anne Bingaman for a UNM School of Law reception. Reminiscences flowed among the Washington, D.C.-area alumni, and connections with classmates and friends were renewed.
During the evening gathering, Dean Kevin Washburn congratulated Judge Jimmie Reyna (`78), the newest and first Hispanic judge to serve on the U.S. Court of Appeals for the Federal Circuit.
"I am amazed at the breadth of experience and quality of our Washington, D.C., alumni," said Washburn. "Through these alumni, the UNM School of Law has a proud and significant presence on Capitol Hill, at the U.S. Department of Justice and in other important federal and international agencies, in numerous blue-chip law firms and even at the Pentagon. These alumni inspire me with their energy, enthusiasm and impressive accomplishments."