School of Law Welcomes New Affiliated Faculty Members
September 20, 2011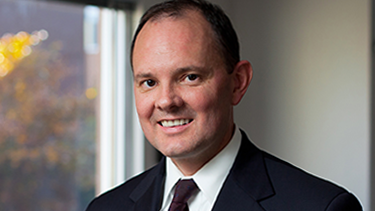 Recognizing the importance of interdisciplinary collaboration, Dean Kevin Washburn and the law faculty have appointed four professors from the University of New Mexico College of Arts and Sciences as affiliated faculty at the UNM School of Law.
The affiliated faculty members are, Melinda Harm Benson, assistant professor in the Department of Geography; Timothy Goldsmith, associate professor in the Department of Psychology; Kathy Powers, assistant professor in the Department of Political Science; and Andrew Sandoval-Strausz, associate professor in the Department of History.
Benson examines in her scholarship the role of law and policy in emerging environmental governance concepts including ecosystem services and adaptive management. She teaches a course in natural resources management that is offered both to law students and graduate students on main campus.
Goldsmith is currently collaborating with UNM Law Professor Nathalie Martin on popular attitude research in the areas of debt and usury.
Powers' research focuses on international relations with specific emphasis on the role of institutional design in trade and war, as well as in reparations claims-making in transitional justice movements globally. She also studies the international legal personality of international organizations.
Sandoval-Strausz focuses his scholarship in the social and cultural history of the 19th- and 20th-century United States. In that realm, he teaches legal history and has published in legal history, most notably his article "Travelers, Strangers, & Jim Crow: Law, Public Accommodations, and Civil Rights in America," in Law and History Review.
"I feel confident our new relationship with these highly respected professors will contribute greatly to our teaching and academic mission," said Washburn. "The faculty and I also look forward to stronger interdisciplinary collaboration between the School of Law and the College of Arts and Sciences."