Three Students Discuss their Art Work on TV
March 17, 2015 - Tamara Williams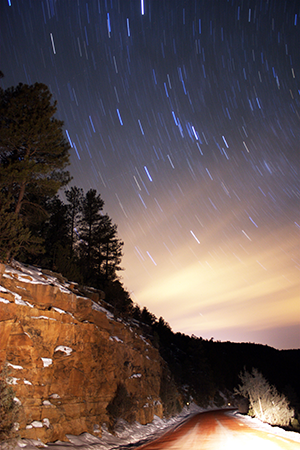 UNM law students Suzanne Fortner ('16), Robert Johnston('16), and Kate Worthington ('15), will be featured on ARTS TALK, a weekly television show, this Thursday, March 19, at 1:30 p.m., Monday, March 23rd, at 8:30 p.m., Saturday, March 28, 10:30 a.m., and Thursday, April 2, 1:30 p.m. on Channel 27.
ARTS TALK host Professor Sherri Burr interviewed the students, who discussed their artwork that will be featured in the upcoming 2015 Student Art Show at the UNM Law School Not-for-Profit Art Gallery.
The Student Artist Show will be launched with a reception on Tuesday, March 24, 2015 from 5:00 p.m. until 6:30 p.m. in the Forum of the UNM Law School, located at 1117 Stanford NE, Albuquerque.