UNM Law Professor, LSC Board Member Tackles Huge Gap in Legal JusticeWild Friends Succeeds in Memorial Protecting Wildlife from Drones
March 13, 2015 - Tamara Williams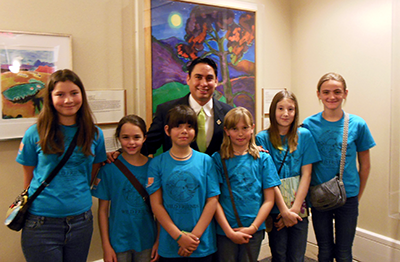 Wild Friends had a very eventful and dramatic success after months of working on their 2014-2015 legislative project to develop a law that would protect wildlife from drones.
Memorials in both the New Mexico House of Representatives and Senate passed unanimously within 24 hours of each other this week.
House Memorial 81, sponsored by Rep. Alonzo Baldonado, passed on Tuesday night, March 10.
Then it was onto the Senate, where the students from Guadalupe Montessori in Silver City waited with excitement to hear whether SM 91 would be called up. Finally, about 12:30 p.m. on Wednesday , SM 91 got called up on the Senate Floor, where it passed 26-0. "Marin Farley and Molly Pendleton did a fabulous job as the experts for Senator Morales and answered every question superbly," said Sue George, Director of Wild Friends. "They were a little nervous, but super prepared, which made all the difference."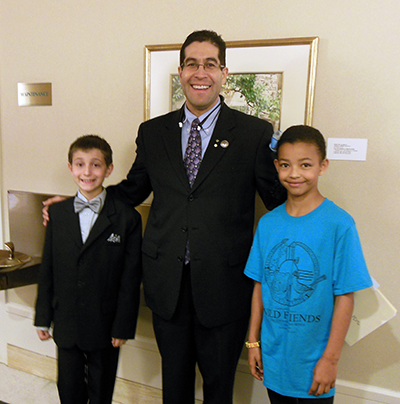 Wild Friends students from Mountain Mahogany Community School in Albuquerque were at the Roundhouse on Thursday to meet their district legislators, and to say a big thank you to both Senators and Representatives for supporting their memorials.
"I'm so proud of our Wild Friends," says George. "They took on an important topic, and were incredible advocates for it. Thanks to their efforts, New Mexico is going to be a leader in protecting wildlife from drones."
George says that Wild Friends students across the state learned from this experience that they have a voice in their government, and that their voices were heard.