Bioethics writing seminar examines legal and ethical issues in medicine and healthcare
September 9, 2015 - Tamara Williams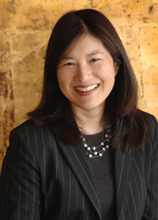 This semester, UNM School of Law Professor Carol Suzuki is co-teaching a Bioethics writing seminar with Dr. Aroop Mangalik, a retired internist and oncologist from UNMH-Health Sciences Center, former Chair of the UNM-BioMedical Ethics Committee, and current member of the UNM Ethics Institute.
The Bioethics writing seminar examines legal and ethical issues that arise in health care, medicine, and biological sciences. Students discuss a range of ethical principles that are applied in healthcare decision making to recognize how those principles are reflected in law. Topics include: human genetics; human subjects research; the physician-patient relationship; informed consent; maternal-fetal decision making; organ transplantation; health care rationing; palliative care; and medically-assisted dying.
Suzuki has a strong background in clinical law and teaches Community Lawyering Clinic, AIDS and the Law, Refugee Law, and Torts in addition to Bioethics.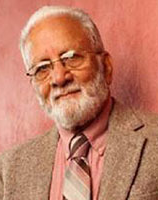 Mangalik was an oncologist at the UNM Health Sciences Center for 30 years, where he served as chair of the Biomedical Ethics Committee at UNM.
Aside from his work at UNM, Mangalik is a plaintiff in the aid in dying, or physician-assisted death, lawsuit that was recently reversed at the New Mexico Court of Appeals. The District Court had found that aid in dying is a fundamental right under the state constitution. The matter has been appealed to the New Mexico Supreme Court, which will hear the case on an expedited schedule on October 26.
The Albuquerque Journal reported on the Court's decision to review the decisions in the article, "Aid-in-dying case to be heard" (requires answering questions or logging in).