UNM Law Emeritus Professor Fred Hart and Alumnus Henry Rivera receive prestigious awards from UNM Alumni Association
January 12, 2016 - Tamara Williams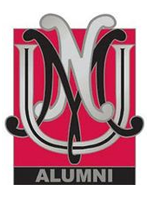 Two members of the UNM Law School community were among the four recipients of the UNM Alumni Association 2016 Winter Awards. Henry Rivera ('73) received the James F. Zimmerman Award and Emeritus Professor Fred Hart received the Bernard S. Rodey Award.
The 2016 Winter Award recipients will be honored at the UNM Alumni Association's Winter Award Dinner on Thursday, Feb. 11, 2016 at Hotel Albuquerque. Reception begins at 5:45 p.m. with dinner at 6:30 p.m. The public is invited to attend. Reservations are required. Tickets cost $40 per person. RSVP and purchase tickets online by visiting Winter Awards or by calling the Alumni Relations Office at (505) 277-5808. The deadline to RSVP is Friday, Feb. 5, 2016.
James F. Zimmerman Award – Henry Rivera ('68 BA '73 JD)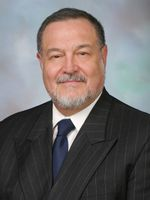 Rivera, a New Mexico native, is a partner in the Washington, D.C., firm of Wiley Rein, LLP. He is an internationally recognized communications expert, author, speaker and conference leader. Rivera was nominated by President Ronald Reagan to the position of Commissioner of the Federal Communications Commission, and confirmed by the United States Senate. Rivera headed an Agency Review Team for the Obama-Biden Presidential Transition Team and served as a member of a Federal Advisory Committee on International Communications and Information Policy for the U.S. Department of State. He was president of the Federal Communications Bar Association (FCBA), president of the Young Lawyers Division of the NM State Bar Association (YLD), and president-elect of the Albuquerque Bar Association. Rivera has been inducted into the Minority Media and Telecommunications Council's Hall of Fame. Rivera is a Vietnam Veteran and recipient of the Bronze Star. Currently, he serves on the Boards of the UNM Alumni Association, El Rancho De Las Golondrinas and the Multicultural Media and Telecommunications Council.
Bernard S. Rodey Award – Fred Hart, Professor, UNM School of Law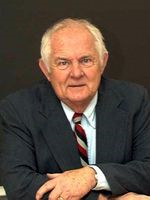 Hart contributes expertise in contracts and commercial law to the UNM law faculty, but he is best known throughout the law school community for his role in shaping the school during his 37 years on the faculty, which included two terms as dean. Shortly after arriving at the law school, he was asked to start up a pre-law summer program aimed at increasing the enrollment of Native American law students. The Pre-law Summer Institute has become the most successful program of its kind in the country. As dean, from 1971-1979 and 1985-1986, he worked to bring in a more diverse student body and to increase the number of women law students. Hart has taught Commercial Law, Contracts, Property, Legal Reasoning, Research and Writing and Consumer Law. Prior to joining the UNM law faculty, he taught at Boston College Law School, New York University School of Law and the Albany Law School of Union University. Hart also has taught as a visitor at Hofstra University Law School, the University of California at Davis Law School and Saint John's University Law School.