Prof. Kastenberg in demand for military legal expertise
October 25, 2016 - Tamara Williams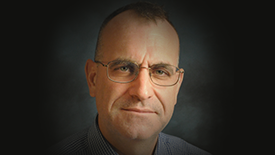 With a 20-year career as a lawyer and judge in the U.S. Air Force and 400 trials serving as either a prosecutor and defense counsel or as a judge, Professor Joshua Kastenberg brings extensive practical experience to the law school and is sought-after nationwide for his military legal expertise.
On October 7, 2016, Kastenberg participated in a panel of other legal experts tackling The Modern Implications of the Laws of War at Southwestern Law School in Los Angeles.
The "War Crimes: Battlefield Accountability" panel also included:
Chris Jenks, Director of the Criminal Justice Clinic and Assistant Professor of Law, SMU Dedman School of Law (Lieutenant Colonel, U.S. Army, Ret.)
Claudia Josi, Adjunct Professor, Santa Clara Law School
Moderator: Geoffrey S. Corn, Professor of Law and Presidential Research Professor, Houston College of Law (Lieutenant Colonel, U.S. Army, Ret.)
On October 12, the Washington Post published the article, 'Rock star' Navy judge accused of lying faces investigation, delayed promotion, which quotes Kastenberg.
A month prior, Kastenberg was sought after by the Washington Post to comment on draft policies in 1968-1969 for a Washington Post Fact-Checker article (see Prof. Josh Kastenberg quoted in Washington Post).