New Natural Resources and Environmental Law Clinic
November 9, 2016 - Tamara Williams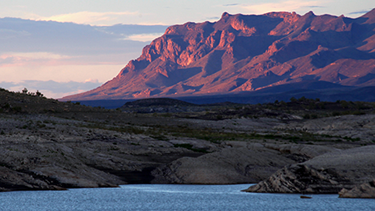 The UNM School of Law will open a new Natural Resources and Environmental Law Clinic (NREL) in January 2017.
NREL joins the UNM Law School's 40 year history of providing legal services to New Mexico's communities.  It will be the fifth section of the UNM Law School's mandatory Clinic Program, in which law students represent actual clients with supervision by faculty.
NREL will provide a wide variety of legal services to underrepresented individuals, community groups, nonprofit organizations, and Indian tribes to protect, preserve, and use lands and natural resources, and improve public health and the environment of communities.
The clinic provides an opportunity for law students to work on a mix of litigation, drafting laws and policy, and advising clients.  Clinic students may appear before all levels of tribal, state and federal courts, administrative agencies and the legislature. 

"The clinic will assist students to develop essential lawyering skills in real world matters, and help address community needs," stated Assistant Professor Jeanette Wolfley, who developed NREL.
Under the supervision of Wolfley, NREL students will screen new matters and potential clients, research and develop legal strategies, draft comment letters and case pleadings. 
Wolfley's expertise is in federal Indian law, Indian water rights, federal jurisdiction and Tribal natural and cultural resources. She has practiced before administrative agencies, tribal, state and federal courts, and appeared in many hearings before the Congress and state legislatures.  In NREL, she will provide students with a wide array of natural resources and environmental matters.