Two UNM Law School faculty to present at NM Criminal Defense Lawyers Association on December 2
November 29, 2016 - Tamara Williams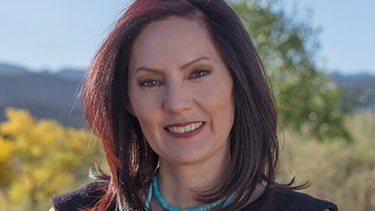 Professor Barbara Creel and Adjunct Professor Rebecca Kitson will give presentations at the New Mexico Criminal Defense Lawyers Association CLE on December 2, 2016.
"Clients First – Understanding Your Role as an Advocate" features criminal law, immigration, criminal defense of Native Americans, ethics and working with the media.
Creel will present "Separate Sovereigns?: Examination of Tribal Court Convictions in Light of Bryant." Her talk includes basic principles to follow and best practices for preserving issues and attacking convictions when working with clients with a tribal court record.
Adjunct Prof. Rebecca Kitson will present "Brave New World" Criminal Law and Immigrant Status." Her talk will show how to identify clients, mitigate effects of DAPA and DACA, and find relief from removal. 
See the program here: http://www.nmcdla.org/component/content/article/35-cle-seminars/6217-2016-dwi-cle-schedule.html
To register, go to:  http://www.nmcdla.org/tophome/35-cle-seminars/6218-2016-dwi-cle-registration.html