Professor Montoya to conduct Advocacy Skills Workshop at Harvard Law School
January 25, 2017 - Tamara Williams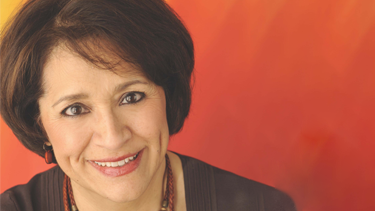 Professor Margaret E. Montoya will present an Advocacy Skills Workshop at "Latinx Advocacy In/Different Spaces" at Harvard School on Friday, January 27 and Saturday, January 28. The workshop will cover the values and skills needed for social justice work.
This is the second time Montoya has been invited by the Latino/a students at Harvard to do a teaching demonstration at their law conference.
The Advocacy Skills Workshop will begin with a lecture by Professor Brenda Williams, former board member at El Centro de la Raza and professor of law at University of Washington, about her work with the Frisco 5, who went on a 17 day hunger strike to protest police killings of people of color and called for the resignation of San Francisco Police Chief Greg Suhr.
Montoya, Williams and 2L Marco Castanos, the conference co-chair, will then convene a group of about 12 student and staff facilitators in a "fishbowl" discussion, followed by small group discussion, then a second fishbowl, and ending with a Q&A.  
"It's a dynamic, multi-vocal, experiential project meant to capture the 'wisdom of crowds' which is risky and has involved hours of preparation," says Montoya. "Nevertheless, I've had an excellent partner in Marco and a unique teaching-mentoring experience with the facilitators."