Prof. LaVelle writes op-ed for ABQ Journal about Whistleblower Act
February 24, 2017 - Tamara Williams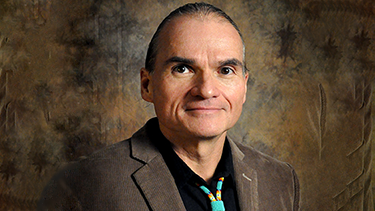 John P. LaVelle writes "Whistleblower Act changes a leap backward," a guest column in the Albuquerque Journal that was published on Thursday, February 23.
LaVelle states that, "The bill pending in the New Mexico Legislature that proposes to modify the Whistleblower Protection Act would weaken that law in all the ways flagged by critics. However, two other threatened changes are not as readily apparent."
He outlines what would happen if SB 299 would pass and concludes, "In an era of mounting concerns about corruption, violations of ethics, and abuse of power within the federal government, New Mexicans can be proud of our strong state laws that ensure 'government in the sunshine' and provide a safe harbor for public servants willing to 'blow the whistle' on wrongdoing. Unfortunately, passage of SB 299 would be, in the words of the director of New Mexico Ethics Watch, a giant 'leap backward' for the people and laws of the state."
LaVelle wrote the column as an individual and his view does not reflect that of the University of New Mexico.