Students ditch books for paddles, learn about the Rio Grande first-hand
April 25, 2017 - Logan Glasenapp, Juris Doctor Candidate, Class of 2018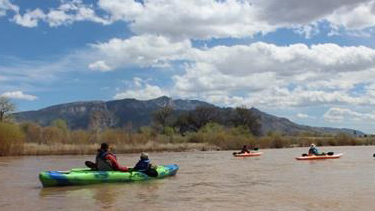 Sundays are the perfect time for a relaxing drift down the Rio Grande, and that's exactly what a group of students from the UNM School of Law did on Sunday, April 9th. "You can learn more when you're out in the environment," said Adrian Oglesby, Director of the Utton Center Transboundary Resources Center, who teaches Indian Water Law.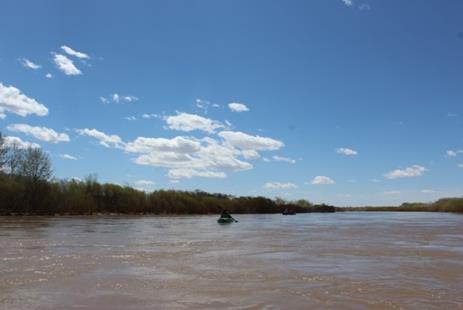 Oglesby took his Indian Water Law class out to the Rio Grande to participate in an interactive learning experience. The class has been studying the river throughout the semester, and took the opportunity to come face-to-face with the subject of many readings and class discussions. Oglesby is striving to "focus the class on the space where law and the natural world meet." Students had the opportunity to see riverbank restoration projects first-hand while kayaking on a stretch of river that flows through the Pueblos of Santa Ana and Sandia.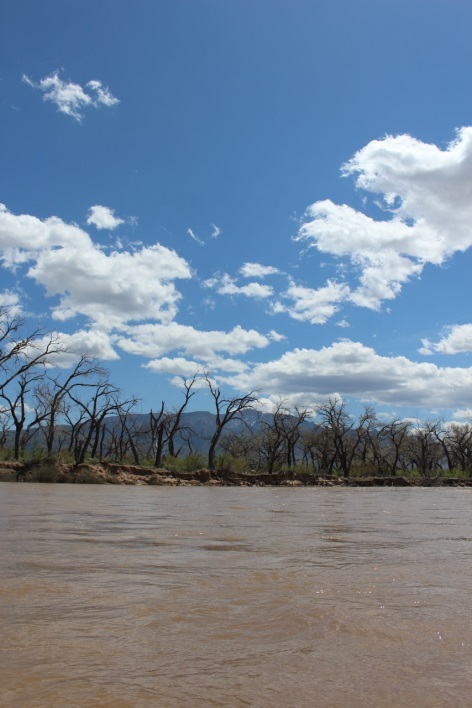 "I believe it is crucial for natural resource law students to understand and connect to the natural systems their work will impact," Oglesby said.
This is the first time Oglesby has taken a class out on the river, but far from the first time he has organized a day out. Working with local outfitter Quiet Waters Paddling is "all in the family," he said.
Students also saw the impact of erosion from times of high flow and many examples of local wildlife near the river. "Taking part in this trip helped to solidify many of the concepts that we learned in the classroom," said Mark Rosebrough (Class of 2018).