Law School celebrates Class of 2017 with Honors and Awards and Commencement Ceremonies
April 25, 2017 - Tamara Williams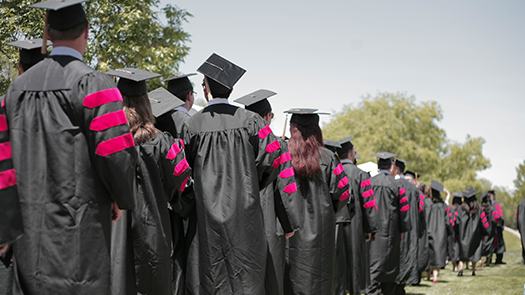 The UNM Law School is celebrating the Class of 2017 with two ceremonies in May. The Honors and Awards Reception will be held in the Forum on Friday, May 12 from 1:00 – 4:00 pm and Commencement will be held on Saturday, May 13 from 1:00 – 4:30 pm on the back patio of the Law School.
Honors and Awards celebrates student achievements
The Honors and Awards Ceremony celebrating the Class of 2017 will be held on Friday, May 12 at the UNM Law School Forum. Sponsored by faculty, alumni and donors, the ceremony recognizes students for outstanding academic achievement as well as significant contributions to the Law School, the local community, and beyond.
Following Honors and Awards, the Class of 2017 will present their awards (the "woodies") to various faculty and staff in the back of the Forum and the back patio at 5:00 pm.
New Mexico Attorney General Hector Balderas to give Commencement Address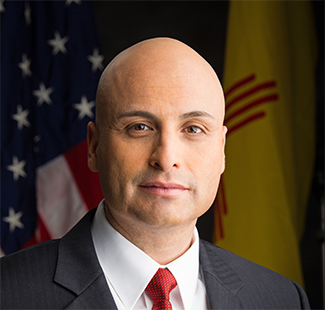 New Mexico Attorney General Hector Balderas (Class of 2001) will be the featured speaker at the UNM School of Law Commencement on May 13, 2017.
Balderas has served as a Representative in the New Mexico State Legislature, as New Mexico's State Auditor, as an Assistant District Attorney in Bernalillo County, and as the Attorney General for the State of New Mexico since 2014.  
He became the youngest Hispanic statewide elected official in the country in 2006, when, at the age of 33, he was elected state auditor of New Mexico. In that position, he provided regulatory oversight to more than $60 billion in governmental assets and to 603 government entities. He was re-elected in 2010 with overwhelming support from Democrats, Republicans, and Independents.
Balderas was awarded the New Frontier Award by the Harvard Institute of Politics and the John F. Kennedy Library Foundation in 2010. The annual award is given to Americans whose contributions in elective office or community service demonstrate the impact and value of public service in the spirit of John F. Kennedy.
He was elected the 31st Attorney General for New Mexico on November 4, 2014.