Prof. Kastenberg presents at Pepperdine Law Review Symposium
April 6, 2017 - Tamara Williams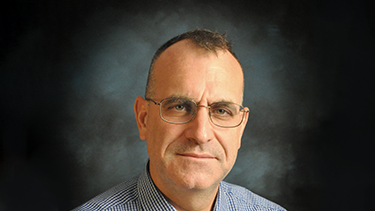 UNM School of Law Professor Joshua E. Kastenberg will participate in a panel titled "Supreme Court Politicization – Historical Development" at the 2017 Pepperdine Law Review Symposium on April 8.
"The Supreme Court – Politics & Reform" Symposium features three panel presentations, afternoon session breakout panels, and a luncheon address by Erwin Chemerinsky, dean of the University of California, Irvine School of Law.
Kastenberg will discuss the question of whether the political deadlock over the Merrick Garland nomination provides a stark indication the U.S. Supreme Court has become an unduly political institution, and if so, what internal and external reforms might address this problem.
The presentation is based on his paper, " The Cold War, National Security, and the Shaping of Judicial Ethics:  Gerald Ford, Richard Nixon, and the Attempt to Impeach Justice William O. Douglas."  The paper is being considered for publication in a special edition of the law review.
Kastenberg's newest book, "To Raise and Discipline an Army: Major General Enoch Crowder, the Judge Advocate General's Office, and the Realignment of Civil and Military Relations in World War I," is the first published history to explore the military legal expansions of Major General Enoch Crowder.See news story.