Small School. Big Public Interest Fellowships.
May 1, 2017 - Tamara Williams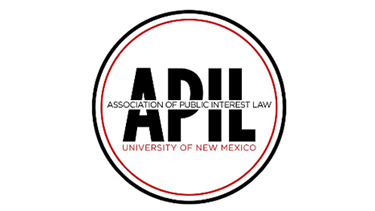 Four students will better their communities through service to others.
The Association of Public Interest Law (APIL) at the UNM School of Law has awarded over $10,000 in fellowships to four law students working in public interest positions this summer. The fellowships will support the students working in immigration legal services, environmental law, and substance abuse positions within nonprofit, legal services and government sectors in New Mexico.
APIL raised a portion of the fellowship money through their annual taco lunch and a Valentine's Day bake sale at the law school.
APIL leaders are grateful to private donors and other student organizations at the UNM School of Law for their support of public interest fellowships. This year, APIL wishes to extend a special thanks to Bob McNeill, Sheila Brown, Carolyn Wolf, the Public Law Sector of the New Mexico State Bar, and the Albuquerque Bar Association. 
"APIL's mission is to support students who work in areas of public interest to improve our state," says APIL president Kirsten Dick. "This year's applicant pool was chock-full of wonderful projects proposed by students dedicated to that goal of community betterment through service to others.  We are excited to see the impact the fellowship recipients are sure to make this summer."  
Below are the students who received fellowships this year and their placements: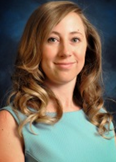 Janine Caller (Class of '19) has received the Craig Othmer Fellowship, made by contributions from Ms. Sheila Brown and the Public Law Sector of the NM State Bar. She will be working with the Santa Fe Dreamers Project providing immigration legal services to rural New Mexicans who are victims of crime.
"I am so grateful to APIL for the opportunities it provides to students who want to pursue a career in public interest law," says Caller. "It has been a huge weight off of my shoulders that APIL's fellowship will be providing me financial support while I work in an area of law that I care greatly about this summer."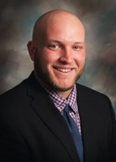 Logan Glasenapp (Class of '18) has received one of two McNeill Fellowships. He will be working with the Center for Biological Diversity protecting the Gila River and its biological inhabitants from a proposed water diversion.
"APIL's funding has made it possible for me to fully devote myself to this work without the added financial stress that comes with non-profit work," says Glasenapp. "A huge thank you to Mr. McNeill and the APIL board for recognizing the need to protect our state's natural places."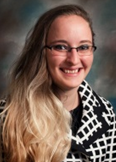 Lenaya Montoya (Class of '18) has received this year's Albuquerque Bar Association/Association of Public Interest Law Fellowship. She will be working at the NM Department of Health on substance abuse issues.
Montoya thanks the Albuquerque Bar Association and the Association of Public Interest Law for choosing her for the fellowship. "This fellowship is a sign of support and encouragement from these two organizations," says Montoya. "Not only will it provide assistance to me this summer, but it will allow me to pay some of my tuition for the upcoming semester."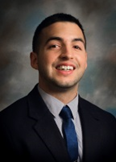 Ramon Soto (Class of '18) has received the other McNeill Fellowship. He will be working with the Texas Civil Rights Project in the El Paso office providing immigration legal services on the Texas, New Mexico and Mexico borders.
Soto says he is very grateful to APIL and to Robert McNeill for selecting him. "This fellowship will allow me to help the community in the El Paso metro area, which includes several New Mexican communities," says Soto. "Also, it will expose me to complex areas of civil rights. I am very excited to work at the TCRP this summer, which would not be possible without this fellowship."