Eduardo García ('18) receives 10-week summer fellowship from the Peggy Browning Fund
June 19, 2017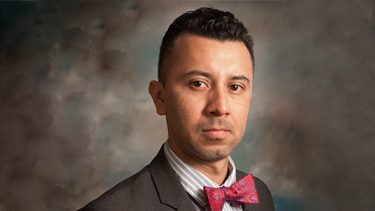 Eduardo García ('18) will spend a 10-week summer fellowship working at the New Mexico Center on Law and Poverty in Albuquerque, NM, thanks to the Peggy Browning Fund.
The application process for a Peggy Browning Fellowship is highly competitive, and the award is a tribute to Garcia's outstanding qualifications. Nearly 400 applicants are competing for over 80 public interest labor law fellowships nationwide. Peggy Browning Fellows are distinguished students who have not only excelled in law school but who have also demonstrated their commitment to workers' rights through their previous educational, work, volunteer and personal experiences. García certainly fits this description.
A native of the Juárez, México- El Paso, Texas borderland, García experienced the complexities of the border and became involved in education and community organizing and activism. He became involved in the struggle for justice in support of farmworkers, day laborers, and retail and service industry workers after witnessing his parents struggle with minimum-wage and poor working conditions.
García's interest in law includes the intersectionality between immigrants' and workers' rights. "I hope to become an advocate in the non-profit or public interest sector by means of impact litigation and principles of community lawyering to create systemic change and public policy resulting in opportunities in social and economic justice," he says.