Professor LaVelle's research at historic sites featured in news article
July 25, 2017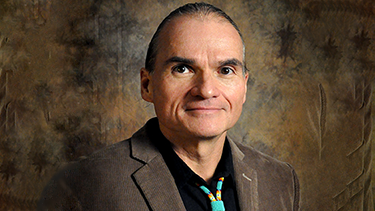 Professor John LaVelle was featured in a news article published on Sunday, July 23, in the Quad-City Times. The newspaper represents a region of four counties and the cities of Davenport and Bettendorf in Iowa, and Rock Island and Moline in Illinois.
Sioux descendant visits area of Davenport prison profiles LaVelle's research at historic sites in Minnesota and Iowa relating to the U.S.-Dakota War of 1862, a tragic conflict that involved and impacted LaVelle's own Santee Dakota (Sioux) ancestors.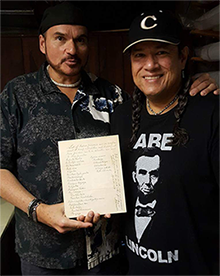 "It was a chance to investigate and trace my family's connections to the most traumatic events in my tribe's history, and to envision these events from the vantage point of my own ancestors' experience," LaVelle said. "I am moved and humbled by what I have discovered."
Among LaVelle's discoveries was the original manuscript of an 1864 order signed by President Abraham Lincoln pardoning 25 Dakota Indian war prisoners incarcerated at Davenport, Iowa. Included on the list of the pardoned Indians was LaVelle's great-great-grandfather Iyasamani ("Yelling Walker"), one of two of LaVelle's Dakota great-great-grandfathers who were imprisoned at Davenport and whose lives were spared by President Lincoln.
"Exploratory field research like this opens new possibilities for approaching U.S. Indian policy and history in a way that honors our own stories of personal struggle and tribal survival," LaVelle said. "I am grateful for the opportunity to pursue this inspiring and energizing research regarding my own Santee Sioux ancestors."