Students in Southwest Indian Law Clinic gain a sense of belonging while finding their passion
July 27, 2017 - Audrey Jaramillo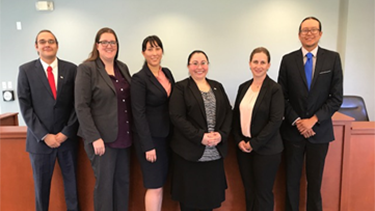 UNM's Southwest Indian Law Clinic (SILC) provides students to think and practice like a lawyer while working with tribes, pueblos, and organizations serving the Native American Community.
SILC is one of six Clinic sections in which students represent actual clients with supervision by tenured and tenure-track faculty.
Jannette Mondragon ('18) is participating in the Southwest Indian Law Clinic this summer, and she describes her experience and how it helped her find her passion in law.
"I have enjoyed the teamwork and the camaraderie that comes from being in clinic together. We have such a great group of dedicated students that are brilliant and fun to work with. As a first generation law student, the biggest obstacle to overcome was feeling adequate, smart enough, and gaining a sense of belonging. Clinic has given me more confidence in my skills and judgment."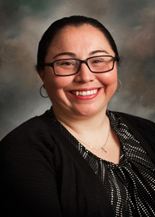 What has surprised you most about your clinic experience?
This summer in SILC I have been working on family law cases and criminal cases. I always knew I wanted to work with tribes and to move Indian Country forward, but I wasn't sure in what capacity – and the Southwest Indian Law Clinic has helped me to find my role. Even though I never saw myself wanting to practice criminal law, this clinical experience has helped me discover that this is what I want to do.
What challenges have you experienced in the clinic?
The challenges that I have faced in clinic have continually changed during the summer. However, one of my biggest challenges is not being too hard on myself because even after getting a good result in court, it wasn't all we had hoped for at times. Being part of such a great team with SILC has helped me overcome these challenges, because we're all in this learning experience together. Clinic has also given me more confidence in my skills and judgment.
What was most meaningful for you in your clinic experience?
The most meaningful thing in clinic by far has been helping people during a difficult time in their life. Our wonderful law school community inspires me because it is so open, diverse and supportive.
What advice would you give to a student about to begin the Southwest Indian Law Clinic?
Start filing paperwork early, practice navigating Amicus, and keep track of your time. Remember no one knows everything, so ask questions.