Articles by Prof. Kastenberg published in Southwestern Law Review and Cleveland State Law Review
August 23, 2017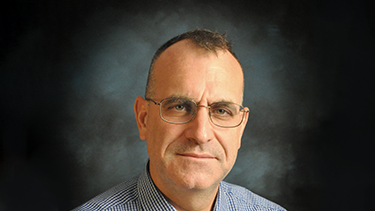 Military legal expert Professor Joshua Kastenberg has written four books and 17 articles for law reviews throughout the country.
His most recent articles have been published in the Southwestern Law Review and Cleveland State Law Review.
Command Responsibility in the Twenty-First Century: The United States Basic Framework and Future Military (and Quai-Military) Operations" appears in current issues of the Southwestern Law Review, a student-edited quarterly journal.
In it, Kastenberg writes to confirm that the basic legal framework of the United States does not provide a means to excuse lapses in command responsibility in future engagements.
Kastenberg writes that "it is clear that the president possesses a vast array of constitutionally based authority as commander in chief, and while this authority is delegable, ultimately non-compliance with international agreements applying the constraints on the use of force, or operations in ignorance of established Department of Defense regulations protecting civilian populations, can accrue liability to a commander in chief."
"Chief Justice William Howard Taft's Conception of Judicial Integrity: The Legal History of Tumey v. Ohio" was published in the 2017 issue of the student-run Cleveland State Law Review.
The Abstract states: In 1927, Chief Justice William Howard Taft led a unanimous Court to determine that, at minimum, the right to an impartial and independent judiciary meant that the judge had to lack a personal interest in the outcome of the trial. While the decision, Tumey v. Ohio, was based on a judge's pecuniary interest, it was also part of Taft's efforts to ensure that the nation's judges, from the municipal courts to the Supreme Court had the public's confidence in their integrity. Tumey, therefore, is not simply a decision on pecuniary interests. It can, and should, be applied to judicial elections, including the financing of elections and limits on election speech, as well as a judge's association or relationships with the litigants.