A Practical Introduction to Environmental Law was published just in time for Professor Cliff Villa to use in his Environmental Law class this semester
September 27, 2017 - Nicole Sanchez, Class of 2019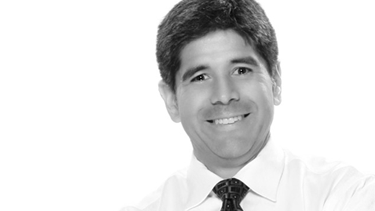 UNM School of Law Professor Clifford Villa co-authored A Practical Introduction to Environmental Law. Villa was delighted the book was published just in time to use the book in his Environmental Law class this semester.
Villa and co-author Joel Mintz began working on a fifth edition of the Environmental Law casebook three years ago with a team of experts from around the country when they decided to write a whole new kind of law book. They found most law students were learning environmental law from academic professors rather than actual practitioners. They thought it would be better to write a new case book which focused on the practice of environmental law to prepare law students emerging into the field.
"This new book has a real all-star team of authors," said Professor Reed Benson, the Don L. & Mabel F. Dickason Endowed Chair in Law. "I know Professor Villa's environmental law students will enjoy learning from a book he helped write."
Villa wrote the practice problems in the book based on real cases to help students learn how to solve environmental legal problems, just as they will need to once they begin working in the field. Villa drew upon his 22 years of expertise working at the U.S. Environmental Protection Agency (EPA) to write the chapter on the Clean Water Act. His practice at the EPA included administrative, civil and criminal enforcement of federal laws including the Clean Air Act and Clean Water Act. Villa also served as a legal officer for the EPA's emergency response program where he provided on-call legal assistance for federal responses to hazardous waste sites, oil spills, natural disasters and other major concerns.
Villa and the co-authors of the casebook hope to teach law students about current environmental issues facing various geographic regions in the United States. The book can be purchased at Carolina Academic Press