Book by Professor Burr is a finalist for 2017 New Mexico Book Awards
November 1, 2017 - Tamara Williams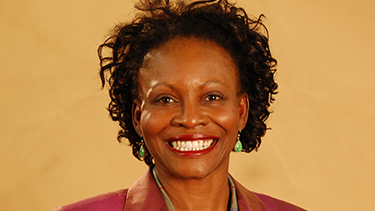 Once again, a book by Professor Sherri Burr is a finalist for the New Mexico Book Awards. Burr's 24th book, the fourth edition of "Entertainment Law in a Nutshell" is a finalist in the Business Book category of the 12th New Mexico-Arizona Book Awards. A finalist must receive a score of 80 or more from three judges.
Burr says, "I am thrilled to have this book, which is sold all over the world, recognized in New Mexico and Arizona. The book is currently being translated by professors from the University of Shanghai. The Chinese version will be released in 2018." This is Burr's third publication to be translated into a foreign language. She previously had law review articles translated into Spanish and Japanese.
In 2014, Burr's "A Short & Happy Guide to Financial Well-being" won in the Business Book category. She will be a featured guest author to discuss that book on November 15, from 1:00 – 3:30 p.m., at UNM's Honors College for Professor Steve Brewer's class "Meet the Authors: Exploring the Creative Process."
This year's New Mexico-Arizona Book Award winners will be announced at the 2017 New Mexico- Arizona Book Awards Banquet on Saturday, November 17, 2017 at the Tanoan Country Club, located at 10801 Academy Road NE, Albuquerque. That afternoon, Professor Burr will present a CLE presentation for the New Mexico Black Lawyers Association related to artist representatives.
Burr joined the UNM Law faculty in 1988 and retired from her tenured position on August 1, 2017 to dedicate herself as a full-time author. Her current focus is on the Free Blacks of Virginia, based on research she conducted during her prestigious fellowship from the Robert H. Smith International Center for Jefferson Studies (ICJS) last summer. (For information about the fellowship and the content of the book, see "UNM Law School Professor Sherri Burr receives prestigious fellowship to study Free Blacks in Virginia for upcoming book." She will speak about her research at the Placitas Community Library on March 10, 2018.