Nominations for the 2018 Justice Mary Walters Award due December 1<
November 15, 2017 - Erin Phillips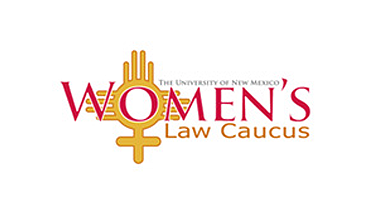 Each year, the Women's Law Caucus at the University of New Mexico School of Law chooses an outstanding woman in the New Mexico legal community to honor in the name of former Justice Mary Walters, the first woman appointed to the New Mexico Supreme Court. Walters represents a pioneering spirit for women in the legal community and the award given in her name stands for courage, strong ethics, leadership, and mentorship in the legal field.
The Women's Law Caucus is currently soliciting nominations of women who have made significant impacts and contributions to the legal field for the 2018 recipient of the Award The 16th annual Justice Mary Walters Awards Dinner will be held on Wednesday, March 21, 2018.
If you would like to nominate an inspiring woman, please fill in the PDF and email it to Erin Phillips at phillier@law.unm.edu by Friday, December 1, 2017. We appreciate your time in submitting your nominations.
Previous award recipients include Margaret Katze, Chief Judge Nan Nash, Judge Anne Kass, Heidi Nesbitt, Professor Barbara Bergman, Judge Cynthia Fry, Bonnie Stepleton, and many other esteemed members of the New Mexico legal community.