Massachusetts Supreme Judicial Court Opinion cites article by Professor Bach
November 22, 2017 - Tamara Williams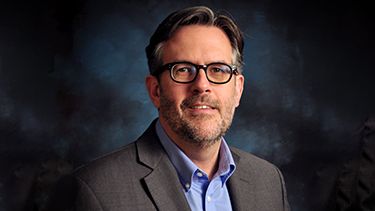 Professor George Bach has written several articles about constitutional law, and earlier this year, one of them made an impact in a case across the country.
The Supreme Judicial Court of Massachusetts filed an opinion in the case of Lunn v. Commonwealth on July 24, 2017.
Justia summarizes the opinion this way: "Holding someone in a holding cell at the request of federal immigration officers, pursuant to a federal civil immigration detainer, constitutes an arrest under Massachusetts law. Furthermore, Massachusetts court officers do not have the authority to arrest someone at the request of a federal immigration authorities, pursuant to a civil immigration detainer, solely because the federal authorities believe the person is subject to civil removal."
The opinion cites Bach's article State Law to the Contrary? Examining Potential Limits on the Authority of State and Local Law Enforcement to Enforce Federal Immigration Law.
Bach's article gives examples demonstrating that the notion that state officers have "implicit authority" to make arrests for federal crimes has not yielded consistent results. His article examines the ways in which state law limits the authority of state and local law enforcement to enforce federal immigration law.
The Court Opinion states, "…the common law and the statutes of this Commonwealth are what establish and limit the power of Massachusetts officers to arrest. There is no history of 'implicit' or 'inherent' arrest authority having been recognized in Massachusetts that is greater than what is recognized by our common law and the enactments of our Legislature."