UNM Law earns national recognition and six new top-notch rankings
November 20, 2017 - Tamara Williams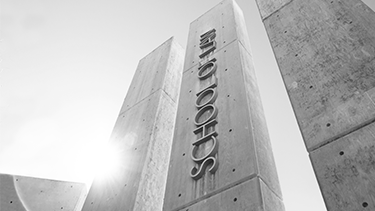 Princeton Review's "Best Law School" list. PreLaw magazine's "Top 25 Best Value Law School" list. A third place, a seventh place, and two B pluses!
The UNM School of Law has earned six new top-notch rankings, demonstrating the school's commitment to offering a practical legal education that is affordable and an abundance of support and services to help students succeed. 
The Top 25 Best Value Law School ranking by PreLaw magazine "honors those institutions that keep student debt manageable as well as provide a quality education so students can pass the bar and get legal jobs." The magazine uses the formula of employment rate (35 percent), tuition (25 percent), percentage of graduates who pass the bar exam (15 percent); average indebtedness upon graduation (15 percent) and cost of living (10 percent) to calculate the rankings.
Although many law schools have seen a drop in bar passage, the rate for UNM School of Law graduates who took the bar exam for the first time in July 2017 is 91 percent, a rate that surpasses many other law schools.
UNM Law was rated a Best Law School by the 2018 Princeton Review. Their list is based on a combination of institutional and student survey data, with factors including career outcomes, admissions selectivity, and academic rigor, among others.   
"The UNM School of Law provides a quality legal education that is accessible for all and the support that students need to succeed," says Co-Dean Sergio Pareja. "The result is that our students graduate having had the benefits of our highly-engaged legal community, and their career options are less constrained by debt."
Princeton Review also ranked the law school third for Most Chosen by Older Students.  The age range of the Fall 2017 incoming class is from 21 to 50 and for many, the path to law school is through another career. The law school encourages all students to embrace their differences and share their diverse perspectives in the classroom.
In addition, it ranked UNM Law seventh for Greatest Resources for Minority Students. Numerous initiatives are offered to support diverse students of color, including over a dozen scholarships or fellowships, networking opportunities, partnerships with the State Bar of New Mexico, and student organizations for each group.
Both Tax Law and Business, Banking & Corporate Law received B+ ratings by PreLaw Magazine. The programs combine doctrinal courses, experiential learning, and practical experience in the Economic Justice Clinic and pave the way for law students to become competent, ethical, and responsible lawyers who facilitate economic development.
 "Support for the diverse backgrounds and perspectives of all our students has always been a hallmark of this law school, as is our focus on practical lawyering," says Co-Dean Alfred Mathewson. "It's gratifying that UNM Law is being recognized nationwide for these priorities by these two publications."