Prof. Deleso Alford, Florida A&M University College of Law, presents her groundbreaking legal scholarship March 22nd
March 15, 2018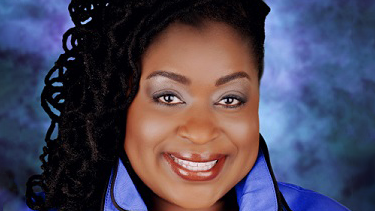 Prof. Deleso Alford, Associate Professor of Law, Florida A&M University College of Law, will give an intimate roundtable presentation beginning at 4:15pm Thursday, March 22, 2018, at the UNM School of Law.  Prof. Alford's work discusses infamous instances of people marginalized by the American healthcare, research, and legal systems.  As part of her scholarly trajectory, Prof. Alford provides new perspectives on "HER- stories" which include: Henrietta Lacks whose cells (HeLa Cells) are used by research scientists worldwide, yet she was never compensated during her lifetime; the Women of Tuskegee and the impact on women of the notorious U.S. Public Health Services Syphilis Study at Tuskegee; and on experiments on enslaved women and the use of enslaved women, without anesthesia, for gynecological experiments by Dr. J. Marion Sims, known as the father of American gynecology.
Prof. Alford's March 22nd law school talk is entitled, The "HER-story" of Mrs. Henrietta Lacks (HeLa Cells) and its Practical Application -  A Call for Interdisciplinary Collaboration through the Lens of Teaching Medical Ethics and Health Equity. Her visit to the law school is part of her three-day return to UNM as Inaugural Diversity Visiting Scholar. UNM/HSC will be showcasing Dr. Alford's scholarly trajectory from concepts presented here in 2012 to how they are now being practically applied in both legal and healthcare venues, as well as, to an upcoming book (Praegar, 2018). During her 2012 Inaugural Diversity Visitorship, Prof. Alford  began studying the over-arching theme of her open public lectures and scholarly research on three distinct periods: U.S. Enslavement - The denial of personhood of people of African descent, generally, and women; 1932-1972 - the U.S. Public Health Service Syphilis Study at Tuskegee's denial of the personhood of women directly impacted by the so-called "study"; and 1951 - the denial of the personhood of Mrs. Henrietta Lacks, origin of HeLa cells. The "HER-story" of Mrs. Henrietta Lacks, and Dr. Alford's article published in the Annals of Health Law Journal entitled, HeLa Cells and Unjust Enrichment in the Human Body, serves as the contextual framing for a co-developed course entitled, Medical Ethics and Health Equity: The Henrietta Lacks Story.  This course is designed to prepare first-year medical students to address key issues that impact the provision of healthcare and the doctor-patient relationship.
Professor Alfred Mathewson, Co-Dean of the law school says, "We are honored to have the opportunity to hear from Prof. Alford personally about her scholarly work and findings. We anticipate that her visit will provide tremendous value and important insights for faculty, students and staff working in these areas of healthcare and the law." Prof. Alford's talk at the law school will include a 45 minute roundtable lecture from 4:15pm to 5:00pm and an intimate Q&A session from 5:15pm to 6pm for participants. Space is limited and may be reserved by phone at 277-8184 or by email to rawls@law.unm.edu. 
Dr. Alford is Associate Professor of Law, Florida A&M University College of Law, Adjunct Faculty and Associate Professor of Medicine (Medical Education) and Co-Director of Culture, Health and Society Longitudinal Curricular themes at the University of Central Florida (UCF) College of Medicine Health Sciences Campus, holds a JD from Southern University Law Center, certification in Clinical Bioethics from the Medical College of Wisconsin,  an LLM from the Georgetown University Law Center and was a Fulbright Scholar - Senegal/Cote d'Ivoire.