Women's Law Caucus to host the annual Justice Mary Walters Awards Dinner
March 2, 2018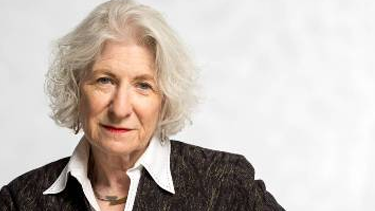 On Wednesday, March 21, 2018, at 5:30pm, the Women's Law Caucus will host the Justice Mary Walters Dinner and Awards Ceremony in Ballroom C of the University of New Mexico Student Union Building. This year's award recipients are Nancy Hollander and Professor Christine Zuni Cruz.
The Justice Mary Walters Award is an annual award recognizing individuals who represent Justice Mary Walters' constant courage, strong ethics, leadership, and mentorship in the legal field. Furthermore, the award honors the pioneering spirit and legacy of Justice Walters, the first female Justice of the New Mexico Supreme Court.
Nancy Hollander is a partner at Freedman Boyd Hollander Goldberg Urias & Ward P.A. and a 1978 graduate of the UNM School of Law. Ms. Hollander had an extensive criminal defense practice and has been counsel in a myriad of civil cases, forfeitures, and administrative hearings. For more than three decades, Ms. Hollander's practice has largely been devoted to representing individuals and organizations accused of crimes, including those involving national security issues, in trial and on appeal. She is currently lead appellate counsel for Chelsea Manning in the military appellate courts. She also won Ms. Manning's release in 2017 when President Obama commuted her sentence from 35 years to seven years. Ms. Hollander has also represented two prisoners at Guantanamo Bay Naval Base, and in 2016, she won the freedom of one of them – Mohamedou Ould Slahi – after 11 years of pro bono representation. His story is chronicled in his New York Times-bestselling book Guantanamo Diary, which Ms. Hollander helped facilitate and publish. Among her many achievements and awards, Ms. Hollander was named the first woman President of the National Association of Criminal Defense Lawyers and received a Lifetime Achievement Award from America's Top 100 Lawyers for New Mexico.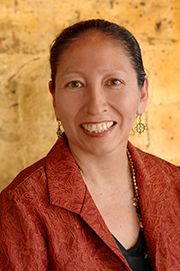 Christine Zuni Cruz is a Professor of Law and the Associate Dean of Institutional Climate & Equity. She is a 1982 graduate of the UNM School of Law. Professor Zuni Cruz is a member of the Isleta Pueblo and was the first pueblo woman to earn tenure as a law professor. She established the Southwest Indian Law Clinic, providing students with a hands-on opportunity to practice Indian Law. In her research and teaching, Professor Zuni Cruz explores law and culture, including the impact of law on Indian families, the practice of Indian Law and lawyering for native communities, and the internal traditional and modern law of indigenous peoples domestically and internationally. In 2001, she traveled to Greenland where she helped teach an intensive course on international indigenous human rights at the International Training Center of Indigenous Peoples. Professor Zuni Cruz has served as a tribal court judge with the Pueblo of Laguna and the Pueblo of Taos, as presiding judge with the Isleta Court of Tax Appeals, and as an appellate judge with the Southwest Intertribal Court of Appeals. Currently, Professor Zuni Cruz serves as an associate justice on the Isleta Appellate Court.
All of the proceeds from the Dinner will benefit the UNM School of Law Women's Law Caucus, and will also support the inaugural year of the Women's Law Caucus Scholarship, offering financial assistance to incoming first-year students.
To purchase tables or seats, or for more information, please visit: goto.unm.edu/walters.
If you have any questions, please contact Erin Phillips, President of the Women's Law Caucus, at phillier@law.unm.edu.