75 Years After Korematsu
November 20, 2019 - Nadia Cabrera-Mazzeo, ACLU UNMSOL Executive Board member, and UNMSOL Professor Sonia Gipson-Rankin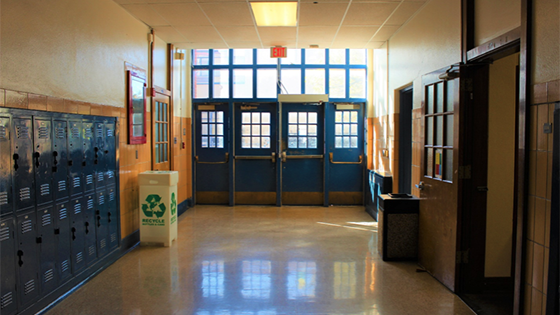 2019 marks the 75th anniversary of the U.S. Supreme Court case Korematsu v. United States (1944), which authorized the internment of over 120,000 Japanese Americans during World War II. Following two university-wide events about the Korematsu case led by UNMSOL faculty, the ACLU student chapter at the law school organized 11 presentations in four Albuquerque middle schools and high schools to teach students about Korematsu and its legacy.
Seventeen law students, including 1Ls, 2Ls, and 3Ls, paired up to formulate lesson plans and teach about Korematsu, its legacy of Japanese internment, and the parallels that exist in today's political climate. One teacher at Atrisco Heritage Academy High School said the law students "made such engaging presentations, helping us focus on the many complexities of the legal system and develop an appreciation for its pervasive influence in our lives."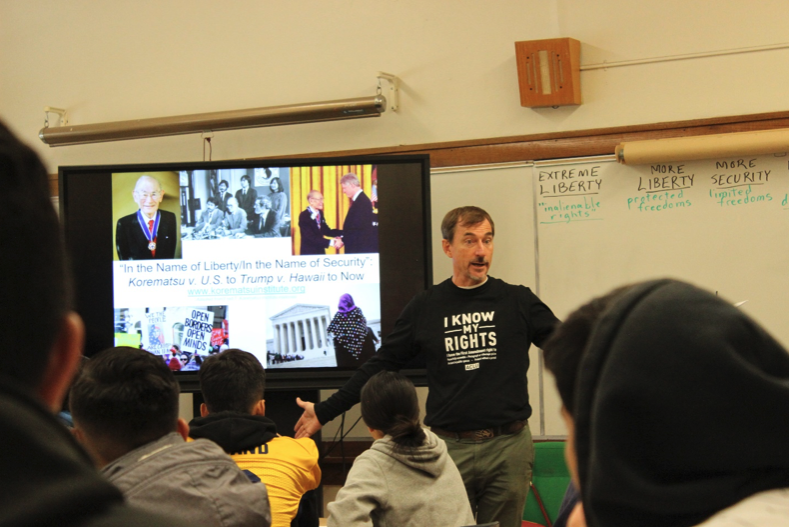 In Korematsu, the Court held that President Franklin D. Roosevelt's executive order mandating the removal of Japanese Americans in the wake of the attacks on Pearl Harbor was constitutional. The Court deferred to the executive branch and its arguments that the internment was necessary for national security. The evidence proffered by the government to support its argument was based in racism and contradicted a then-classified military report, which found that Japanese Americans did not pose a threat to national security.
Although Japanese internment ended in 1945, Korematsu was not overruled until the 2018 Supreme Court case Trump v. Hawaii. In that case, the Court upheld a presidential proclamation that barred people from certain countries from entering the U.S. Most of the countries on the list are predominantly Muslim, which gave way to the proclamation being dubbed the "Muslim ban," even by the President himself. Despite its overruling of Korematsu, the Court in Trump v. Hawaii upheld the proclamation as within the discretion of the executive branch to, essentially, make decisions about national security. This raises the question of whether Korematsu is really behind us.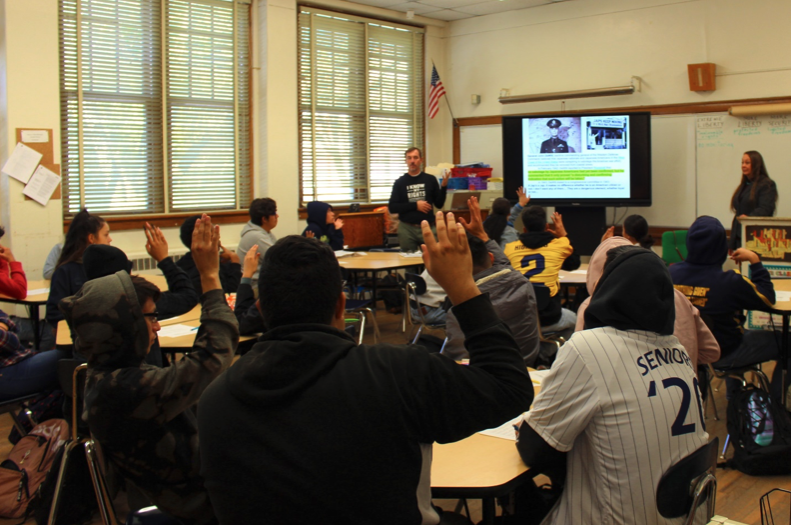 On October 16, 2019, law professors, practicing attorneys, and a political science professor gave a lecture on UNM's main campus about the legacy of Japanese American Internment in the United States, with UNM Law Professor Carol Suzuki serving as moderator. UNM Law Professor John Kang outlined the Korematsu decision. Political science lecturer Prof. Peter Kierst presented the impact of the Korematsu decision on the U.S. political landscape. UNM Law Prof. George Bach described Trump v. Hawaii, showing parallels and comparisons between the two cases. UNM Law alums Rebecca Kitson, a practicing immigration attorney, and Maria Martinez Sanchez, senior staff attorney for the ACLU of New Mexico, shared practical implications of representing immigration and deportation cases.
On October 18, 2019, Professor Lorraine Bannai guest lectured to a standing-room-only group of law students about the infamous Supreme Court decision 75 years prior.  Prof. Bannai is Director of the Fred T. Korematsu Center for Law and Equality and a Professor of Lawyering Skills at Seattle University School of Law. While in practice, she was on the legal team that successfully challenged Fred Korematsu's conviction for violating military orders that removed Japanese Americans from the West Coast during World War II.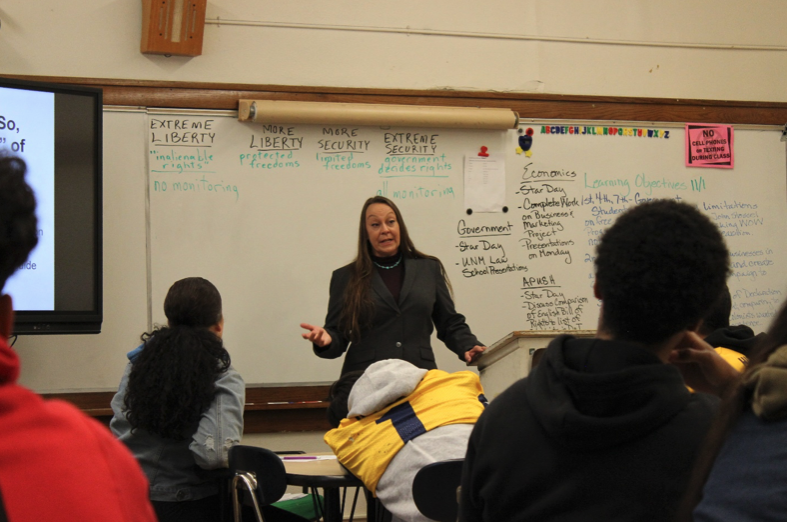 During the presentations led by law students, middle and high school students were engaged in discussions about what it means to be an American and how civil rights and freedoms are balanced against the need for personal safety and national security. Thanks to the ACLU student chapter's initiative led by chapter Vice President, former school teacher, and Child & Family Justice Advocate Lionel Betsch, over 300 young people now know about the shameful Korematsu decision and its troubling legacy today. Most importantly, students were reminded of their power as critical thinkers and future voters. Today, as in many other eras of U.S. history, youth are at the forefront of social movements like gun control and environmentalism. There is no age requirement to recognize injustice and to take action against it, but it all begins with education.
Source for information on Korematsu and Trump v. Hawaii: George Bach, John Kang, and Peter Kierst, Korematsu at 75: Understanding the Legacy of Japanese American Internment (October 16, 2019), University of New Mexico.