Law Professor Cliff Villa leads effort to update book on environmental justice
May 8, 2020 - Kenn Rodriguez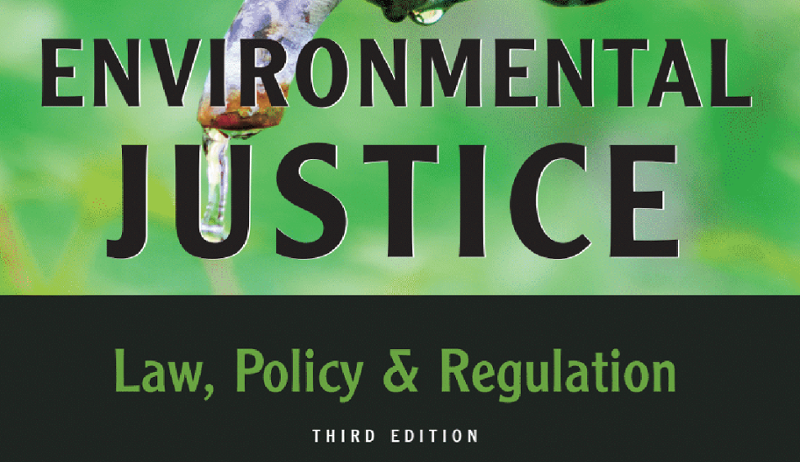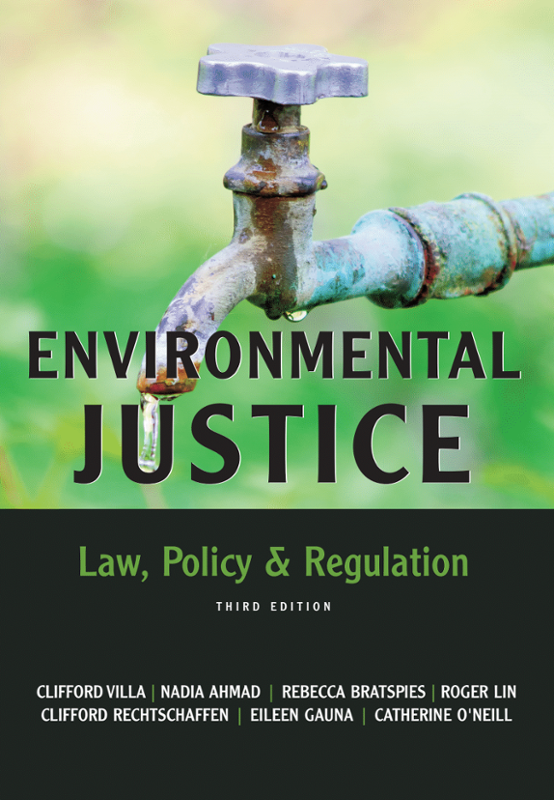 Updated December 8, 2020: UNM School of Law Professor Cliff Villa is adding to the growing influence of the law school's Natural Resources and Environmental Law (NREL) program with the release of Environmental Justice: Law, Policy, & Regulation, Third Edition, which was recently published by Carolina Academic Press of Durham, N.C. (ISBN, 978-1-5310-1238-0; e-ISBN978-1-5310-1239-7).
The book explores theories and practices in this dynamic subject, which fuses environmental law and civil rights enforcement and addresses everything from early concerns over toxic waste in minority communities to disaster justice and has been expanded to consider the range of environmental threats facing poor, immigrant, and indigenous communities; women, children, and seniors; and other vulnerable populations.
This third edition also provides extensively updated materials to address environmental justice concerns in current times, including oil drilling in the Arctic, the Dakota Access Pipeline, drinking water contamination in Flint, and the devastation wrought by Hurricane Maria in Puerto Rico.
"The second edition was very successful, but it came out in 2009," said Professor Villa, who served as the lead author for the third edition.  "For the third edition, we wanted to make the most up-to-date book on environmental justice for both students and practitioners of environmental justice.  We also wanted to demonstrate that environmental justice is not just about identifying problems of environmental injustice, but about solving problems."
The updated book also includes new chapters that address disaster justice and food justice as well as expanding coverage of environmental enforcement, contaminated sites, climate justice, and environmental justice in Indian country – all with an eye towards identifying modern challenges and available tools for the continuing pursuit of environmental justice.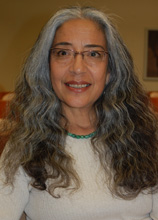 Other contributors to the book include Nadia Ahmad, Rebecca Bratspies, Roger Lin, Clifford Rechtschaffen, Eileen Gauna, and Catherine O'Neill. The book is available through the Carolina Academic Press website at https://cap-press.com/books/isbn/9781531012380/Environmental-Justice-Third-Edition.
The NREL program of the UNM School of Law recently moved up 17 spots to land at No. 33 in the annual US News and World Report national rankings in Environmental Law programs.  In both 2019 and 2020, the NREL program also placed in the highest tier (A+) for Environmental Law.