Associate Dean Martin Examines Class, Race, and Credit in Three Upcoming Law Review Articles
September 18, 2020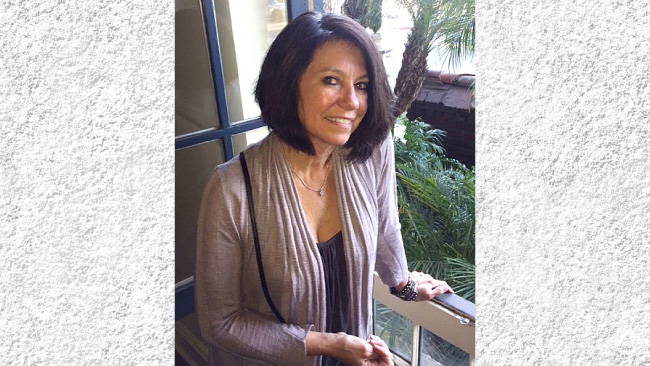 UNM School of Law Associate Dean for Faculty Development and Professor Nathalie Martin's current research focuses on what she calls "the credit gap" -- the considerable differences in credit products used by economically disadvantaged people and many people of color compared to other Americans.
Associate Dean Martin, who is currently the Frederick M. Hart Chair in Consumer and Clinical Law at UNM Law, also examines a suite of new credit products that define themselves as "not credit" to avoid regulation.
These "not credit" products include rent-to-own household goods, real estate, storage sheds, and employer payday advances. Also included are buy-now-pay-later services like "Afterpay," income sharing agreements in higher education finance, and even bail bonds. The conclusion is that all of these seek to avoid complying with consumer credit protection laws such as usury laws or interest rate caps, Article 9 of the U.C.C., and the federal Truth in Lending Act.
Martin analyzes this subject in her upcoming article with former student and UNM Law Graduate Lydia Pizzonia (Class of 2018), Shadow Credit, and the Devolution of Consumer Credit Regulation, forthcoming in the Lewis and Clark Law Review.
In another article, Reducing The Wealth Gap Through Fintech "Advances" In Consumer Banking and Lending, forthcoming in the Illinois Law Review, she and Professor Pamela Foohey (Indiana) examine the many ways in which Black, Latinx, and other minorities pay more for credit and banking services. They then examine the link between debt inequality and the wealth gap. The paper also examines how new credit products and debt-like banking services, such as early wage access and other "fintech" (financial technology) innovations, could either help close or perhaps exacerbate the wealth, income, and debt gaps. 
Finally, in Martin's article, Bad Apples or a Rotten Tree: Ameliorating the Double Pandemic of COVID-19 and Racial Economic Inequality, forthcoming in the Montana Law Review, Associate Dean Martin explores income and wealth inequality through the lens of historical intolerance of Black wealth and explicit US housing policies designed to segregate America. She asks whether George Floyd's death and the multi-cultural and multi-generational Black Lives Matter movement might provide the much-needed political capital needed to pass lending laws to correct these historical events and explicit governmental wrongs.