Mental Health Services fund established at UNM Law
October 12, 2020 - Kenn Rodriguez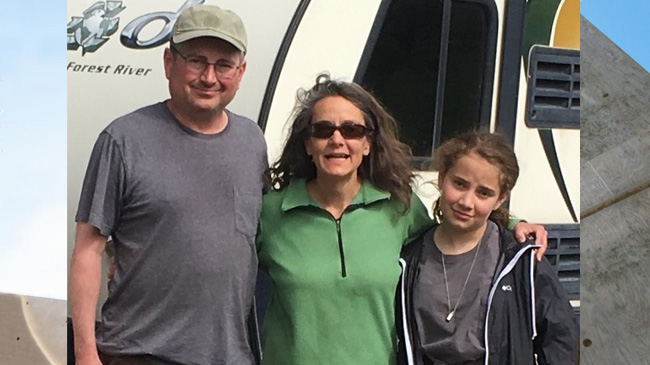 The UNM School of Law has been deeply affected by the loss of alumni and students to suicide in recent years. With that in mind, UNM Law has been taking steps to provide students with self-care skills during their time in law school to take into practice with them. At UNM Law, we feel it is essential to make sure our students get the support they need. With that in mind, UNM Law is addressing mental health directly.
With the help of an anonymous donor, UNM Law has established a Mental Health Services fund. This newly-established fund will provide funds for students' mental health services, including a part-time mental health counselor at the school.
Gifts made to this fund up to the first $30,000 will be matched by the anonymous donor, making those gifts twice as meaningful.
Unfortunately, on April 27 of this year, alumnus Jacob Wishard took his own life. Classmate Tatiana Engelmann wanted to honor Jacob in a meaningful way, so she and classmate Anne Murray began an effort to raise funds to support mental health services and the mental health counselor at the law school. Working with Jacob's family, they have begun to reach out to members of the Class of 2004 and have raised a total of $1,825 to date (which is $3,650 thanks to our matching donation!). By honoring Jacob in this beautiful way, Tatiana, Anne, and the Wishard family are helping ensure our students have the tools to successfully handle trying times and learn coping skills that will last a lifetime.
Mental health is an urgent issue and of great importance to us at UNM Law. We are now asking our community – faculty, friends, students, and alumni/ae – to come together to address this critical need by making a contribution. Just click HERE to make your gift. Any questions regarding this initiative's support can be directed to Nickie Vigil of the UNM Foundation by email at Nickie.Vigil@unmfund.org.
The Law School has done other work in regards to wellness within the UNM Law community recently. As Dean Sergio Pareja mentioned this prominently in his 2020 Fall Letter to the community, the first significant renovation in years is currently underway with the construction of a new Wellness Center. It will be a facility that includes weight lifting, yoga, and stretching facilities, and even a separate place for quiet meditation. Barring any interruptions in work, the Wellness Center should be completed by December of this year.