UNM Law Professor lends his expertise to SCOTUSblog coverage of state water dispute
October 19, 2020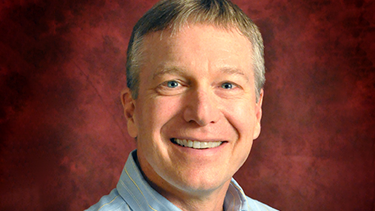 New Mexico and Texas have been fighting over water since long before 1974. But that was the year that Texas sued New Mexico in the U.S. Supreme Court over water usage from the Pecos River, leading to a decree in 1988 resolving the case.  The dispute over the Pecos River recently returned to the Supreme Court and UNM Law Professor Reed Benson is reporting on it for SCOTUSblog.com.
SCOTUSblog is a blog and podcast founded by husband and wife team Tom Goldstein and Amy Howe in 2002. The blog is devoted to covering the U.S. Supreme Court comprehensively, without bias, and according to the highest journalistic and legal ethical standards. SCOTUSblog has become a key source of news and analysis on the Court and its work.  Goldstein served as UNM Law's Commencement speaker in 2013.
In his first blog entry, Professor Benson wrote, "Texas v. New Mexico is a new dispute in an old Supreme Court proceeding, first filed in 1974 but, until recently, dormant since the early 1990s. The litigation involves the Pecos River, which is apportioned between New Mexico and Texas under the Pecos River Compact, approved by Congress in 1949. Earlier decisions in this case established key principles for litigation of interstate water disputes, helping define the court's approach to interpreting and enforcing water allocation compacts."
He added, "This latest installment — which will be argued on Oct. 5, the first day of the court's 2020-21 term — figures to be far less consequential. It is an accounting dispute over a one-time event that took place from 2014 to 2015, involving temporary storage of floodwaters in a federal reservoir. As a challenge to a decision by the court-appointed river master, the case is a procedural oddity, seemingly a first in the history of interstate water lawsuits that fall within the court's 'original jurisdiction.'"
After the Supreme Court heard arguments on Monday, Oct. 5, Professor Benson wrote a second blog post, summarizing the positions of New Mexico, Texas and the United States, along with the Justices' questioning.   Both his preview and argument analysis can be seen on SCOTUSblog.
"SCOTUSblog is an important forum for all things Supreme Court, and I was happy when they asked me to cover Texas v. New Mexico," said Benson.  "It is a unique case in the history of interstate water litigation, with special significance for this state, and I have enjoyed writing about it."