UNM law professor practices yoga and meditation in stressful times
December 16, 2020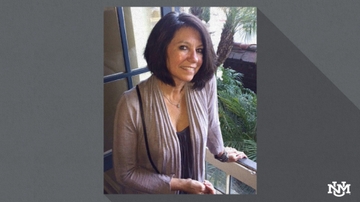 A professor at The University of New Mexico School of Law has become a very accomplished Yogi – someone who studies and is proficient in yoga. Nathalie Martin, who has been a part of the UNM law faculty since 1998, was featured in a magazine put together by the Property Brothers and HGTV regarding her Yogi status.
"It was fun to get that recognition, especially from the Property Brothers. I love HGTV. But doing this story means more to me," said Martin.
Martin started practicing yoga after noticing she felt a bit stressed out about her work supervising students in the clinical law program at UNM School of Law.
"It is some of the most stressful lawyer work because you must balance providing excellent legal services while allowing students to learn, grow and do the work. You have to let them spread their wings a little, let them make a few mistakes," said Martin.
Read more at UNM Newsroom.